One of the first drones to have virtual reality compatibility, DBPOWER MJX X400W Drone is a great gadget for the ones new to the world of drone flying. With features such as FPV as well as LED lights attached for detection during the night, it sure can become your favorite in no time.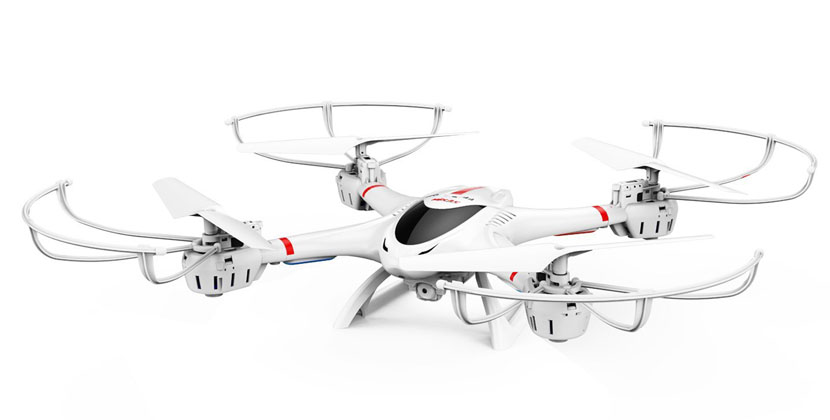 Primary Specifications
| | |
| --- | --- |
| Control Range | 100 Metres |
| Flight Duration | 10 Minutes |
| Recharge Duration | 120 Minutes |
| Warranty | None |
| Battery | 750 mAH, LiPo 4S |
| Frequency | 2.4 GHz |
| Camera | Yes, .3MP |
| Video Resolution | 720p, HD |
| Ready to Fly | Yes |
| Remote Control | Yes |
| Age | 14+ |
| Dedicated App | Yes |
| FPV | Yes |
| Flashlight | Yes |
| Headless Mode | No |
| Indoor/Outdoor | Both |
| FAA Registration | Not Required |
| VR Headset Compatibility | Yes |
| 360 Degree Eversion | Yes |
Flying Experience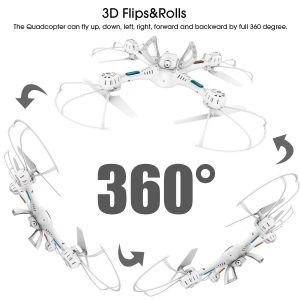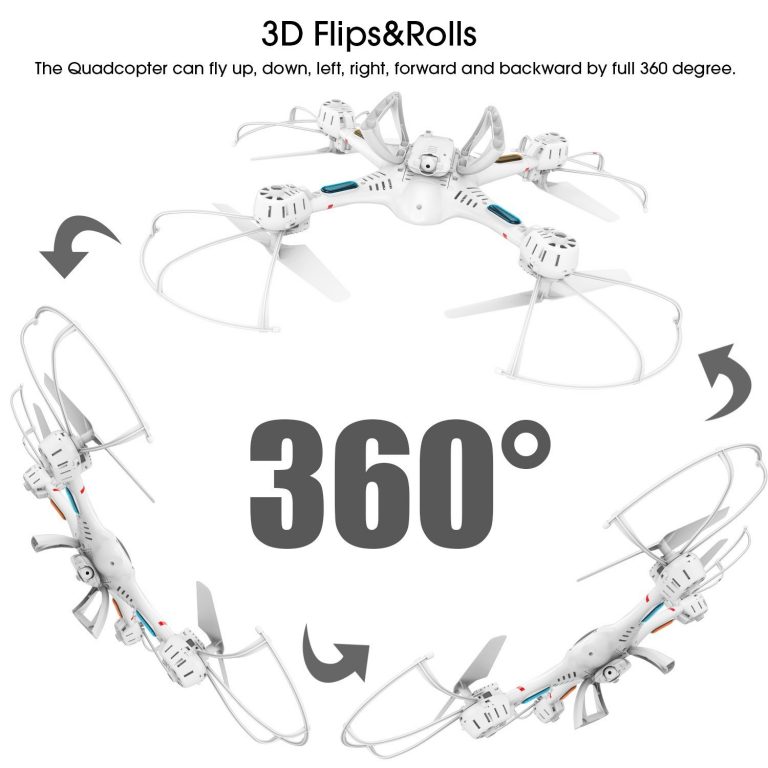 As mentioned before, this gadget is one of the best drones to be used for the recreational purposes. The headless mode allows this drone to spin in all directions and with an inclusion of 3D spin you can have plenty of fun by turning this drone in almost all possible directions. The control and transmission are smooth, and VR Headset compatibility is one new feature included.
If you are new to drone flying, do start with a low speed as you might not be able to control this drone starting at a very high speed.
Camera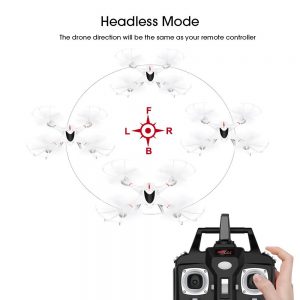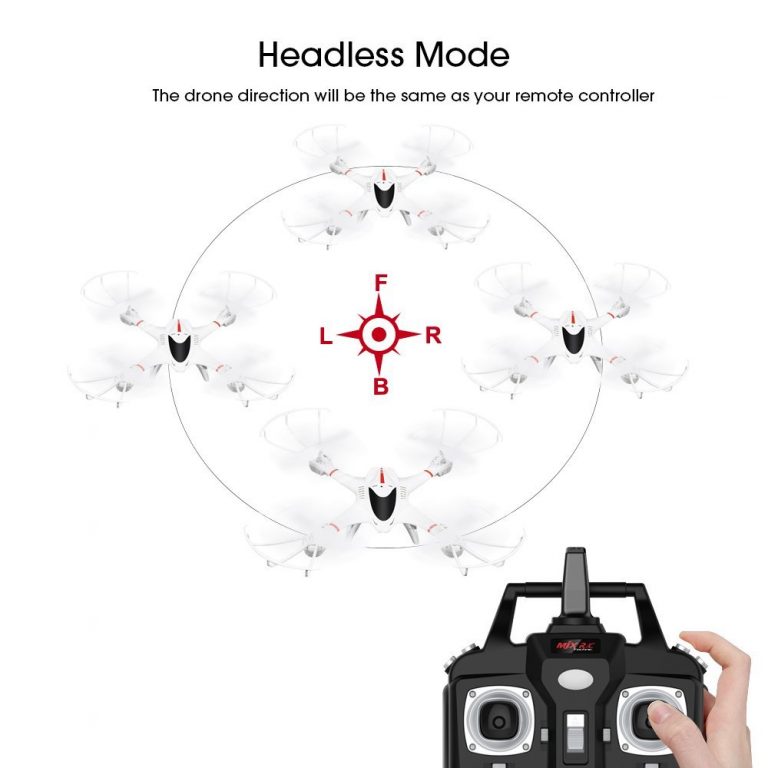 Being a recreational drone, it offers decent features in terms of aerial photography. The drone has a fixed camera attached to itself which produces high definition images and videos of 720 p and it sure can amaze you in a VR environment or FPV.
It still has 6 axis gyro which puts the camera into a stable position and therefore giving you one of the best quality images to look at. You can utilize this for casual scanning of your property and or for covering events such as birthday parties or anniversaries.
Build and Design
Getting a hold of this device would surely expose the unique as well as crafty features that this drone does possess. Looking for a cool gadget from a Sci-fi movie has two declined fronts with an LED light on each allowing you to fly this drone at night. It has a slightly raised bottom which allows the user to have a comfortable landing without having any of the lower parts being damaged.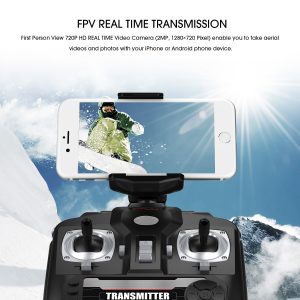 The plastic utilized looks tough, and we are confident that it would survive some basic crashes without being shattered to pieces. It is extremely light weight, and one needs to learn how to control this device indoors before finally trying to practice outdoors. It is not water resistant and may not be able to withstand high winds. Therefore it is advised to not fly this during adverse atmospheric conditions.
Remote Control
Incorporated within is the Hawkeye-VII technology which allows this drone to be controlled effectively using the remote controller as well as the mobile application for a distance of 100 meters. The controller which transmits the information at 2.4 GHz. has 12 buttons present which allows you total control over the drone you fly. Use the headless mode as then you will be able to fly it more comfortably without the need to worry about the front side of the drone.
There have been a few issues of network strength failures in testing and hence the company advise you to fly this drone indoors first and test all working, post which you can have outdoor fun.
Is DBPOWER MJX X400W Drone Worth the Money?
Available in a very affordable price bracket, this drone definitely is one of the best deals available in the market. You would be surprised to see the agility this drone does possess, along with the amazing VR and FPV features it does inculcate. We do agree that no warranty has been provided by the seller. However, the plastic body, as well as propeller guards, are good enough to keep this drone running smoothly for at least six months if handled carefully.
So, if you want a drone for having a bit of fun as well as for basic utility such as scanning and covering parties, we bet this is the one which can satisfy your needs.
Click here to know the price for which you can buy the drone now!