Flying drones is a great skill to learn and anyone will be delighted to pilot a drone with a RC controller. So, if you are a teen, an adult or just a drone enthusiast who loves to collect drones, here are the best drones under $100 to experience the fun of piloting from the ground!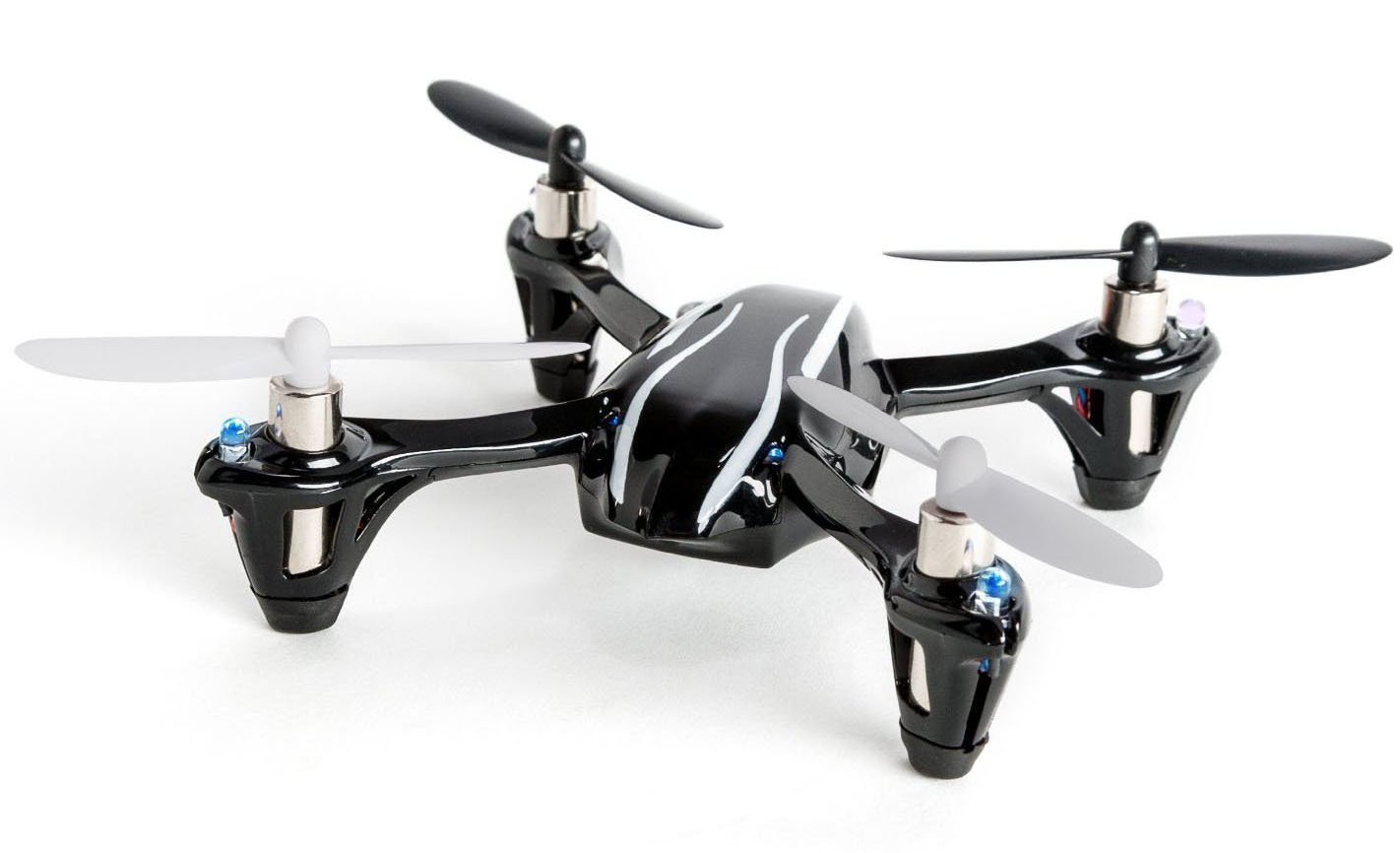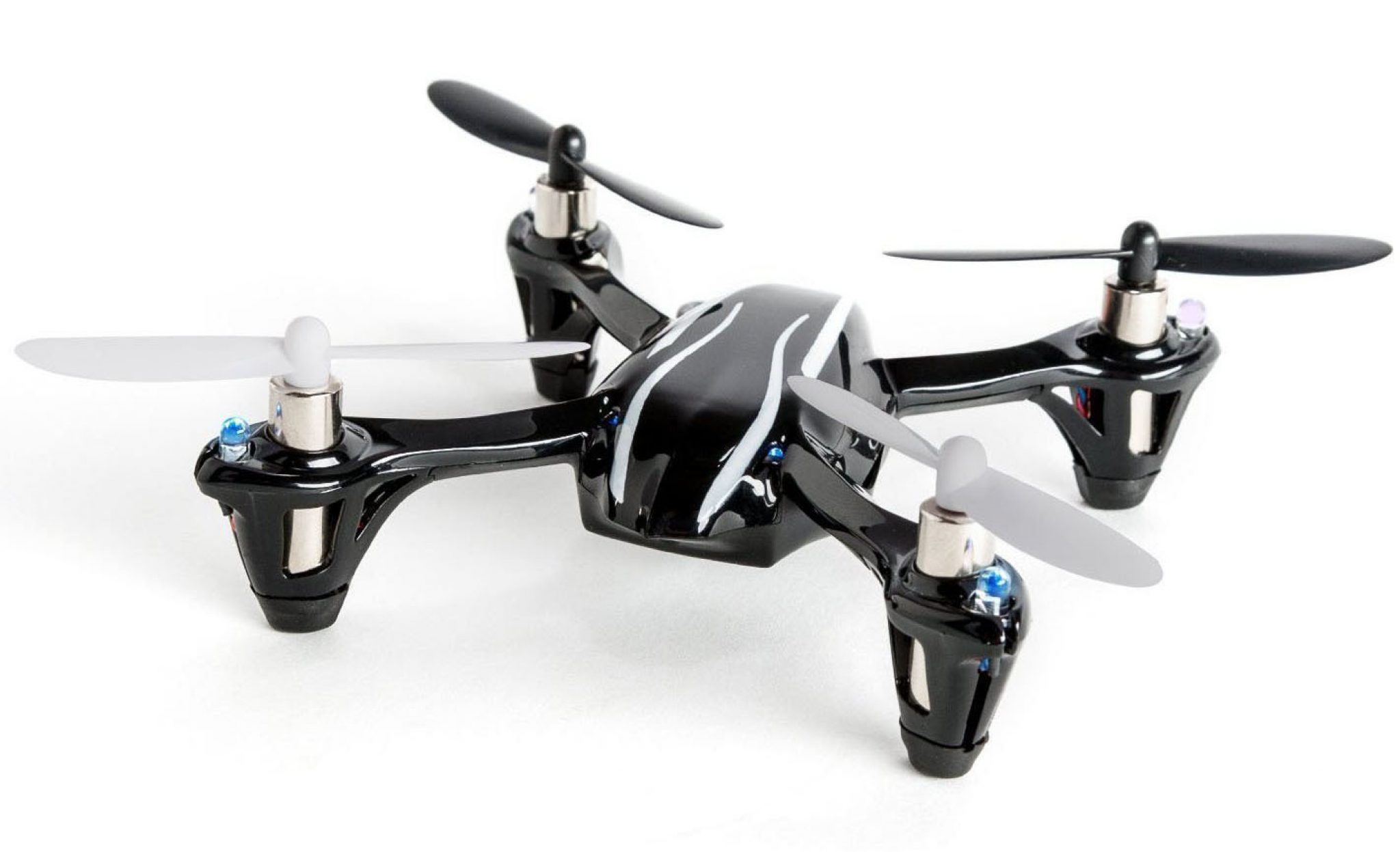 Hubsan X4 is designed with a lightweight airframe, which helps it trace the sky with ease. The 6-Axis Gyro keeps the drone stable for better aerial shots. It has an in-built camera with decent specifications which include- 0.3 pixel Camera for photography and 640 X 480p video resolution. The pictures and videos you capture are not only saved in the Micro SD Card, which can be inserted in the slot provided, but you can also receive real-time transmission on the 2.4 GHz RC Controller. The video transmission speed is a much better 5.8 GHz.
The drone is user-friendly with the RC controller which controls and receives videos from 100 meters away. The flight time of 7 minutes with a mere 45 minutes charge makes it the to-go-for drone under $100!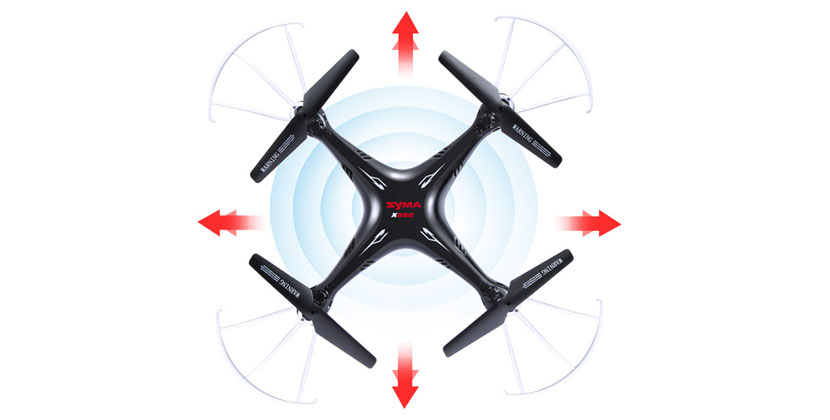 Syma X5C is by far the best camera drone you can buy for less than $50. It is light weight, stable, maneuverable and agile. You can perform 360 Degree Flips with it, while recording High Definition Videos and taking amazing snapshots. The 6 Axis Gyro keeps the drone stable and lets you fly it far and wide.
Photography and aerial acrobats are facilitated by 7-minute-long flights with 3.7V 500 mAH LiPo Batteries, which take a 100-minutes to charge. The 2.4 GHz RC controller is designed to help you operate the drone with ease, every feature of the drone can be controlled with it.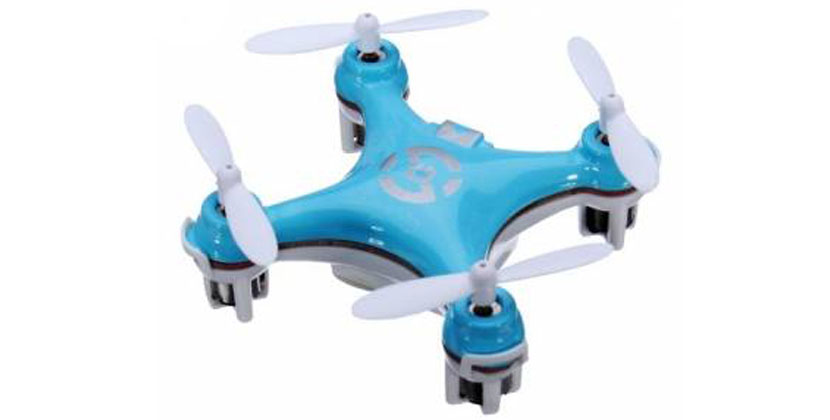 A quadcopter that can fit your palm should not cost more than $ 100, but what if we tell you that Cheerson CX-10 costs less than $20! Yes, it is the best beginners drone under 100, designed for everyone above 14 years. It can be operated with a 4 Channel, 2.4 GHz RC Controller within the range of 40 metres, for 4-8 Minutes, which is great for it takes only 30-40 minutes to charge.
It is better to calibrate the drone before the first flights for a smooth run with flips and loops.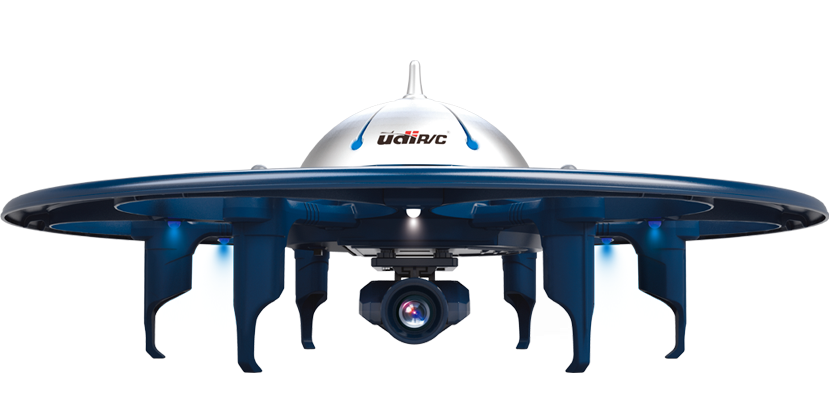 What's better than a drone below $100 is an UFO drone below $ 100! Yes, UDI RC U845 is not futuristic due to its features, but its hexacopter design makes it look like a flying saucer. It can stay afloat in the sky for 6-9 minutes after charging the 350mAh LiPo batteries for 120 minutes, which is quite good as the power is supplied to 6 propeller motors.
It not only gives you a great flight time, but also ensures smooth flights with 6-Axis Gyro, and can be flown with headless mode too. The 2.4 GHz controller which comes with the drone for control of up to 50-80 meters is equipped with the key for 360 Degree eversion. You can connect the drone with your Android or iOS smartphone to get the First-Person View of the world.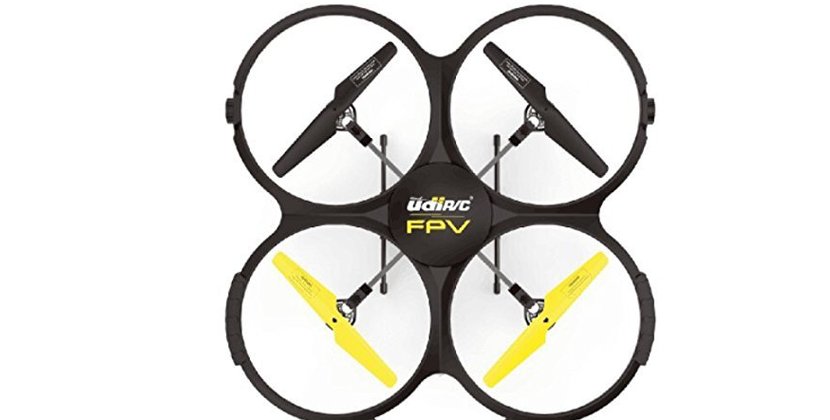 UDI RC 818 A HD+ is an High Definition update of UDI RC's U818A, with better features and performance. Yet, it lies in the same below $100 price range.
It is a Ready to Fly drone with a High Definition 640 X 840p camera for photos and videos. The 2.4 GHz remote control controls the drone from as far as 30 meters for 7-9 minutes. Its highly efficient LiPo battery takes 120 minutes to charge. It is the perfect modular drone for the ones who like to experiment.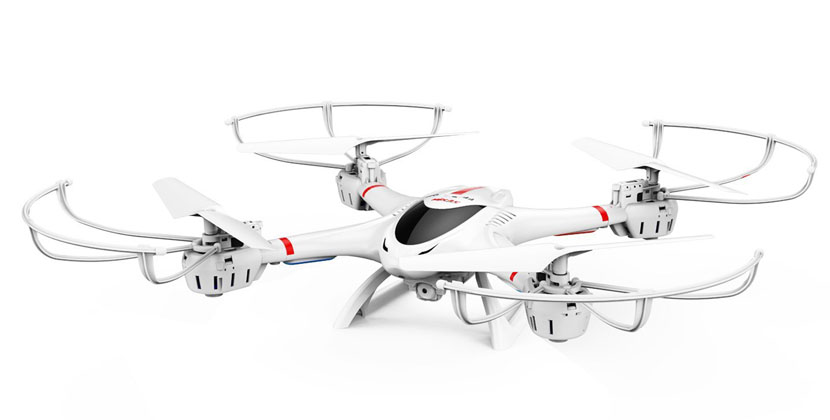 DB Power MJX X400 is loaded with features you would expect from a drone which promises to be from a leading brand in electronics, DB Power. It will be delivered Ready-to-Fly at your doorstep so that you can experience the thrill of HD aerial photography without any ado. The camera will not only record videos and click pictures but will also change the way you see the world with Real Time Transmission on your smartphone. You can connect the drone with your Android or iOS device with the dedicated app. The footage is also VR Headset compatible, making this under $ 100 purchase a win!