Syma, well-acquainted by amateurs and aficionados alike, has recently hit the market shelves with its new addition to its vast line of drones- the Syma X5SC Explorers 2 Headless Quadcopter Drone.
Lightweight, durable, versatile, user-friendly with an incredibly remarkable recharging time, the Syma X5SC Explorers 2 Headless Quadcopter Drone is definitely promising. Tired and tested by eager fans, this drone has surpassed expectations and anticipations.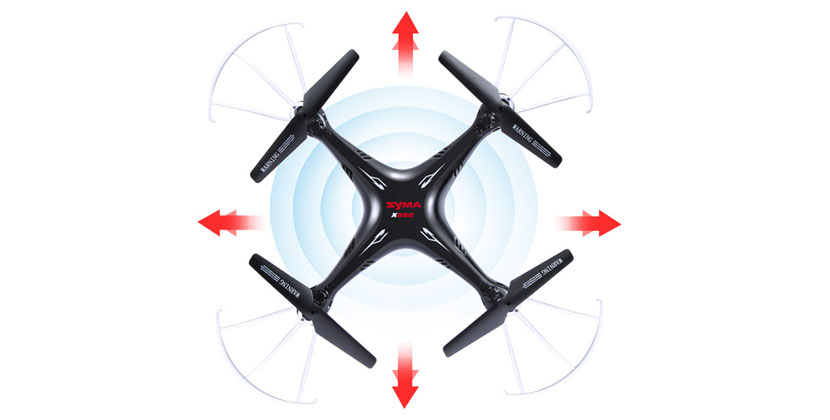 Primary Specifications
| | |
| --- | --- |
| Control Range | 50 Meters |
| Flight Duration | 6-8 Minutes |
| Recharge Duration | 50-60 Minutes |
| Battery | 200mAh LiPo Battery |
| Frequency | 2.4 GHz |
| Camera | 2MP HD |
| Ready to Fly | Yes |
| Remote Control | Yes |
| Age | 14+ |
| Dedicated App | No |
| FPV | No |
| Flashlight | Yes |
| Headless Mode | Yes |
| Indoor/Outdoor | Both |
| FAA Registration | Not Required |
| VR Headset Compatibility | No |
| 360 Degree Eversion | Yes |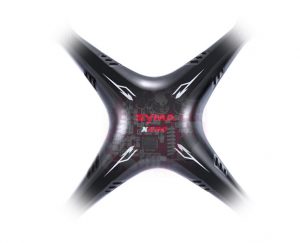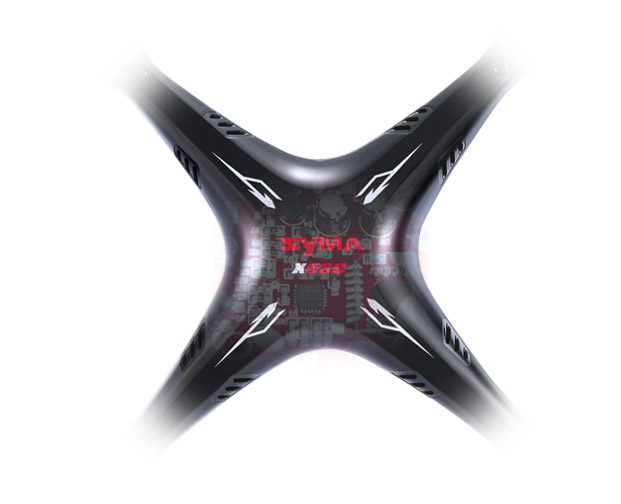 Flying Experience
Easily a fan favorite, especially for beginners, the Syma X5SC Explorers 2 Headless Quadcopter Drone is tough, durable and is resilient to the knocks and bumps even at the most inexperienced hands. Since it can be flown indoors as well as outdoors, a test flight can be done within the safety of walls at first. The light weight only adds to the delightful experience.
With about 7 minutes of flying time, and a quick recharge wait of about 50-60 minutes, you won't have to wait long to get going and explore outdoors! The 360⁰ rolling feature provides a dynamic experience as you go about on your quests.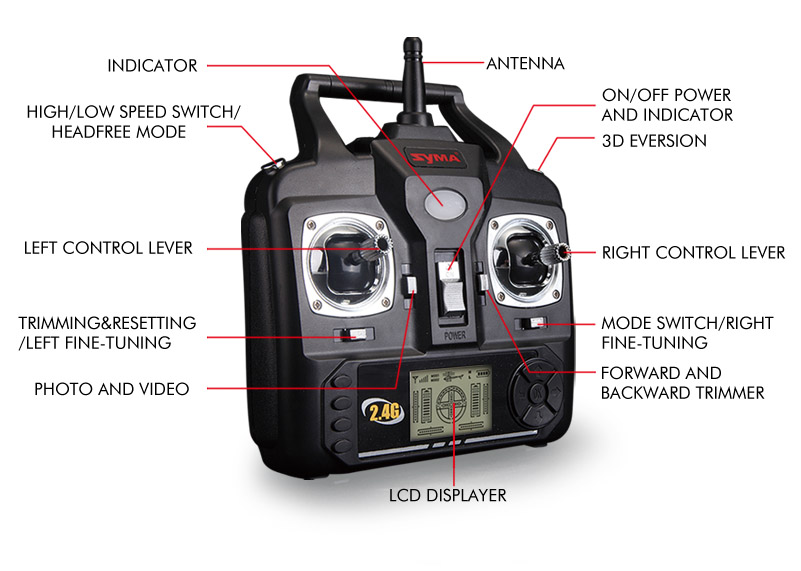 The headless mode allows the drone to re-position itself by mere controlling tweaks from the remote control's operating rod.
The flash lights make for a pleasant experience when the drone is used at night. There are nearly no restrictions to the choices of places or time for flying this enjoyable contraption.
Camera
Sporting an HD camera of 2MP, the Syma X5SC Explorers 2 Headless Quadcopter Drone can take pictures and videos with satisfying clarity. The beginner and advanced flight modes help to bring enjoyment and adventure together, further amped by the 360⁰ rolling feature and in-flight photographic ability. This addition to the Syma line of drones ensures that you get to see sights never seen before!
Built and Design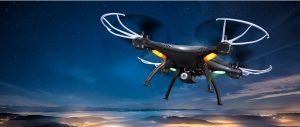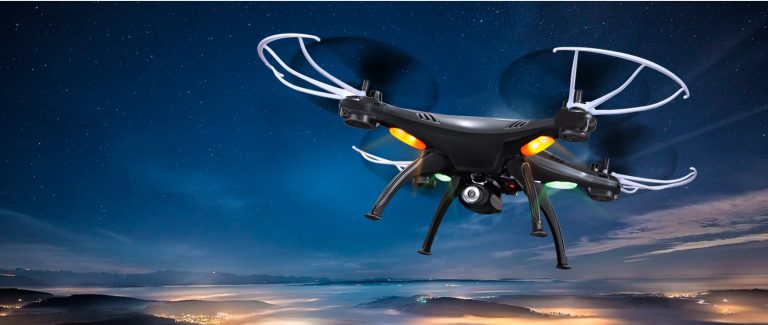 Sturdy and light in weight, the Syma X5SC Explorers 2 Headless Quadcopter Drone is a tough little thing. It can easily withstand hits and crashes, and bounce back as good as new. The flexible plastic protective circles take the brunt of most of the hits as it provides cushioning to the drone from collisions. The landing gears provide stability to the entire frame which prevents it from breaking down easily.
Remote Control
The 6-axis gyro is the latest in-flight control systems. Be it scheduled flights, rolling in expansive radial circles or night flights- you are sure to enjoy them to the maximum. The remote link reaches farther and stronger than previous models. Fitted with an LCD display, the remote provides real-time position of the drone even when it may be out of your eye's reach.
Is the urge worth the splurge?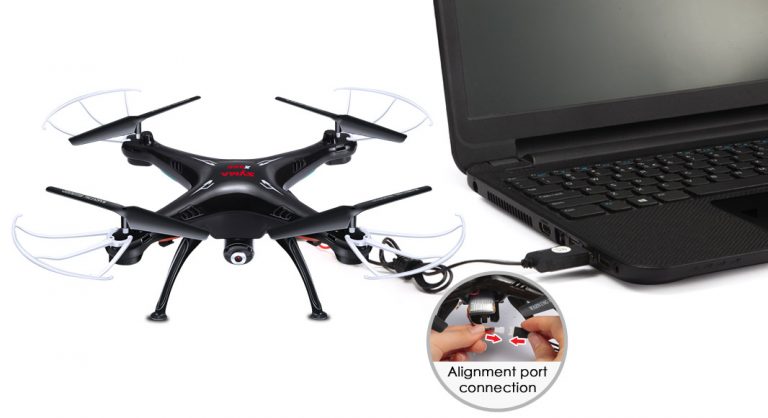 The Syma X5SC Explorers 2 Headless Quadcopter Drone is your go-to drone if you are a first time flyer and are looking for something that can be easily controlled and operated. Its sleek design, light built and durable frame makes it a great deal.
Be it for a birthday gift or for your personal glee, this nifty drone has it all!
Affordability
Durability
Fun factor
Enhanced connectivity
Aerial photographers will do very well with this addition to their vast arsenal of lenses and tripods.
All these enticing features make this contrivance an ideal start for budding beginners. The overall resilience of the Syma X5SC Explorers 2 Headless Quadcopter Drone makes it the first choice for every type of photography enthusiast. Your only limitation is your imagination!
Click here to order one today!