The UDI RC U845 has one of the best and unique designs among a lot of similar drones, it looks like a flying saucer. It goes in flight mode with the help of 6 powerful propellers. When the drone takes off, you will get an idea of how smooth and stable its flight is.
This drone is one of those types which can stand out in a crowd. One of is most amazing features is its amazing video quality and live videography abilities.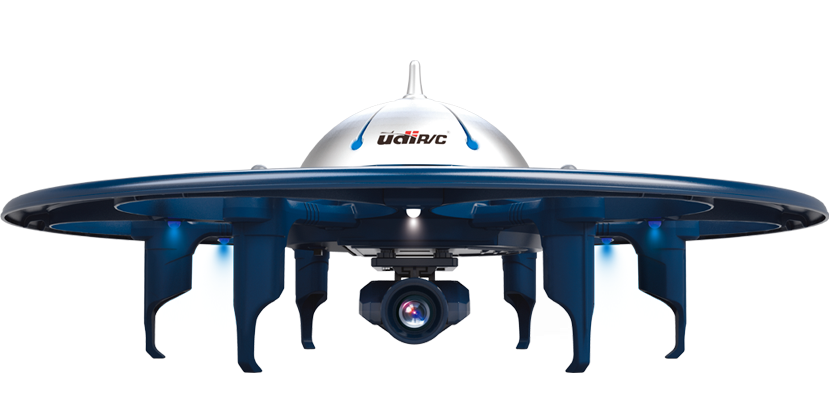 Primary Specifications
| | |
| --- | --- |
| Control Range | 50 Meters |
| Flight Duration | 8 Minutes |
| Recharge Duration | 120 Minutes |
| Warranty | NA |
| Battery | 3.7 V x 2, 350 mAH, LiPo |
| Frequency | 2.4 GHz |
| Camera | Yes, HD camera with 1280 x 720p |
| Video Resolution | HD videos with 1280 x 720p at 30 FPS |
| Ready to Fly | Yes |
| Remote Control | Yes |
| Age | 14+ years |
| Dedicated App | Yes |
| FPV | Yes |
| Flashlight | LED indicators on each arm |
| Headless Mode | Yes |
| Indoor/Outdoor | Both |
| FAA Registration | Not required |
| VR Headset Compatibility | No |
| 360 Degree Eversion | Yes |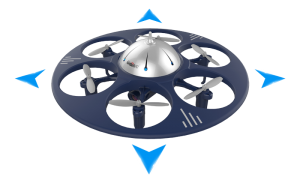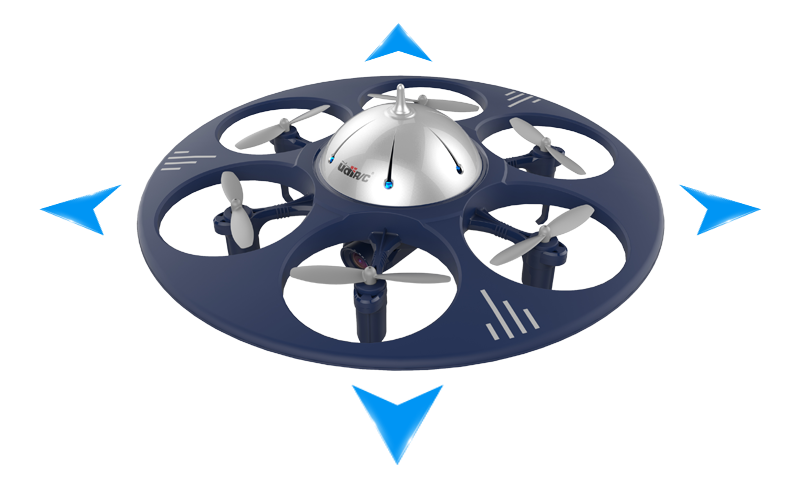 Flying Experience
This drone is pretty easy to fly and does not require a lot of preparation or skill. Yes, initially you might end up crashing the drone more often than flying it! But with the additional safety features like the blade guards, your propellers will remain safe even in rough use.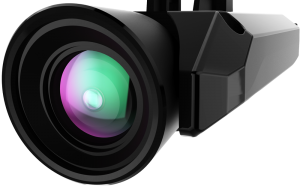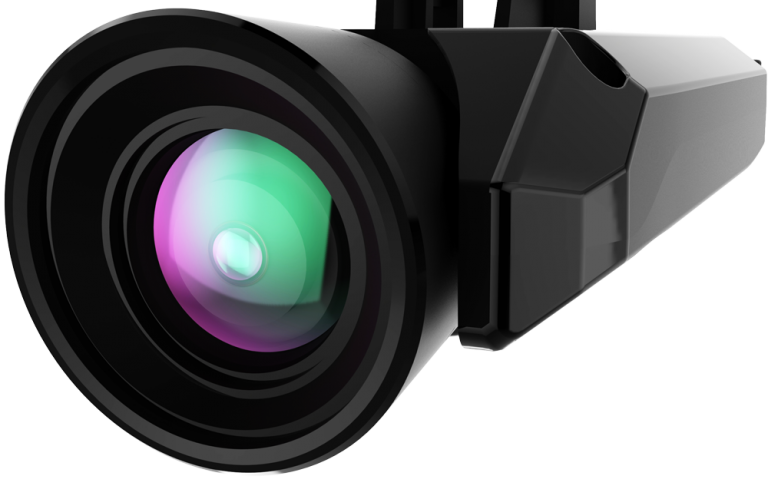 A control range of 50 meters is quite good for this drone. The motors are very powerful and responsive, so it is better to begin slow and not jerk the controls fiercely. There is an option to switch between low speed or high-speed. A beginner is better off with low speeds to reduce accidents.
Build and Design
The drone has a fully assembled air frame design. It has a very robust structure and can take a lot of battering hits. Their 6-axis gyro gives it additional stability and makes its flight really smooth and steady. The LED lights help in its navigation, making night flights a marvelous sight.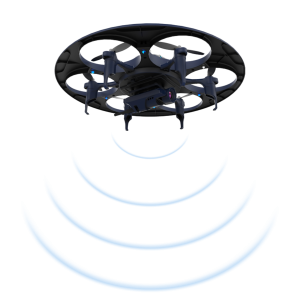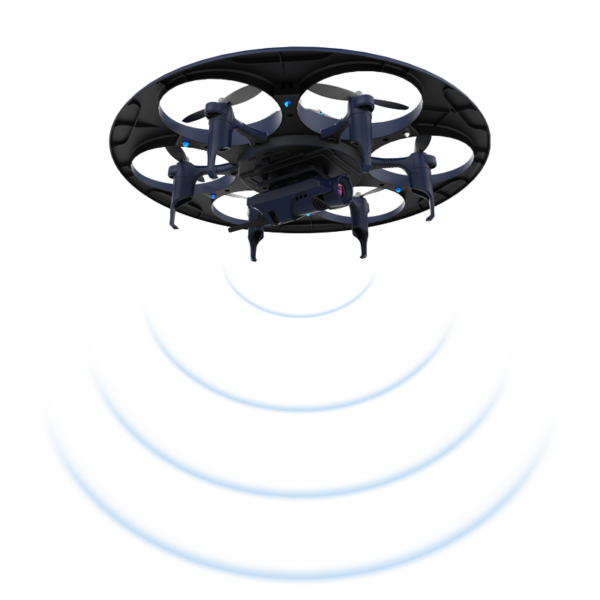 The entire drone has a diameter of 20.06 cm and a height of 8.15 cm. It is very lightweight, coming up to 108 grams. And it modular design allows the user to swap broken parts really easily. Its headless mode keeps the flight intact and 360 Degree flips helps the user to perform various acrobatic moves.
Camera
It has a really amazing HD camera attached to it. The video and photos taken are of really high quality and high resolution. There is much better color and white balance to best capture your memories. A microSD card will increase the memory space and makes your captured moments portable.
The photo is available in JPEG format and the videos in AVI format.
Remote Control
Its 2.4 GHz frequency controller is the right controller for handling such a drone. It uses four 1.5 V alkaline batteries to power it up.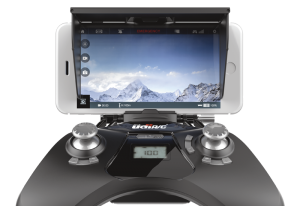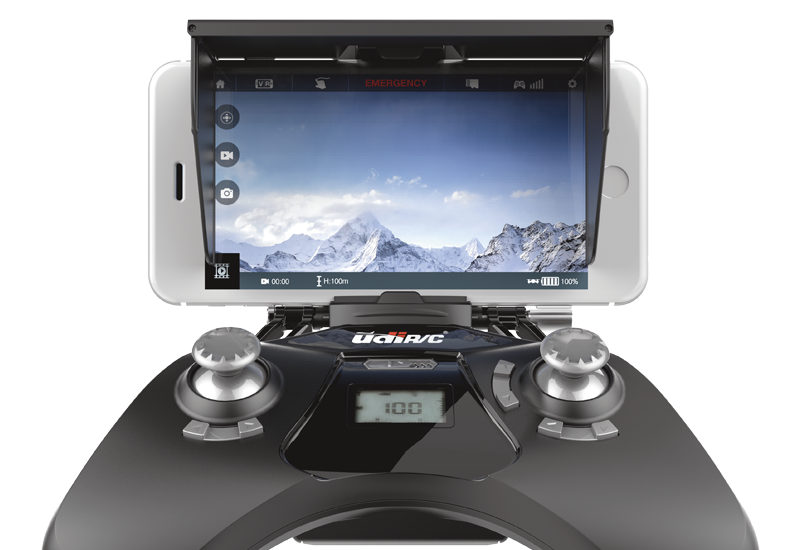 It is quite handy and comfortable to use. The switches are ideal in size and not too small to handle.
Is The UDI RC U845 Drone Worth The Money?
This is a one of a kind drone. It has all the great features combined into it. It quite aptly priced and is a great drone to have by your side when you are going for an outing. It will definitely help you to capture your happy moments through a different angle!
Click here to know the price for which you can buy it now!