One of the most affordable toy drones available in the market, the Quadcopter Force1 UDI U818A For A Steady And Longer Flight is the perfect gift for your child. This drone with ease of functionality as well as longer flight time offers a plentitude of fun and excitement as it moves amidst the blues with speed.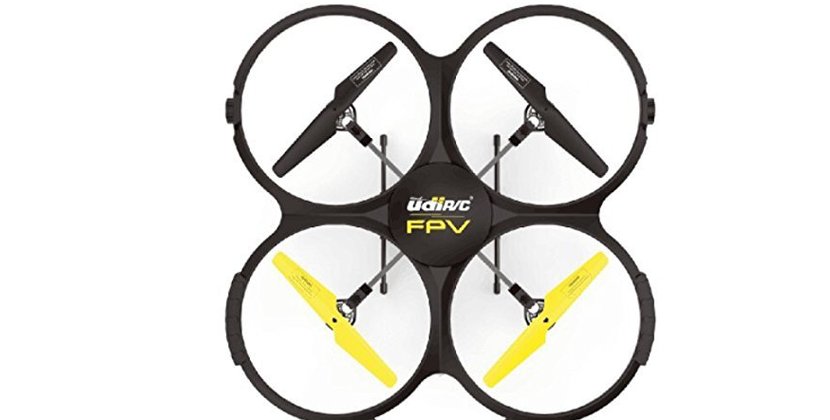 Primary Specifications
| | |
| --- | --- |
| Control Range | 90 metres |
| Flight Duration | 7-9 Minutes |
| Recharge Duration | 60 Minutes |
| Warranty | No info available |
| Battery | 3.7V, LiPo |
| Frequency | 2.4 GHz |
| Camera | Yes, 2 MP |
| Video Resolution | 720P, HD |
| Ready to Fly | Yes |
| Remote Control | Yes |
| Age | 14+ |
| Dedicated App | Yes |
| FPV | No |
| Flashlight | No |
| Headless Mode | Yes |
| Indoor/Outdoor | Both |
| FAA Registration | Not Required |
| VR Headset Compatibility: | No |
| 360 Degree Eversion | Yes |
Flying Experience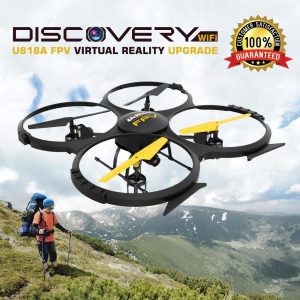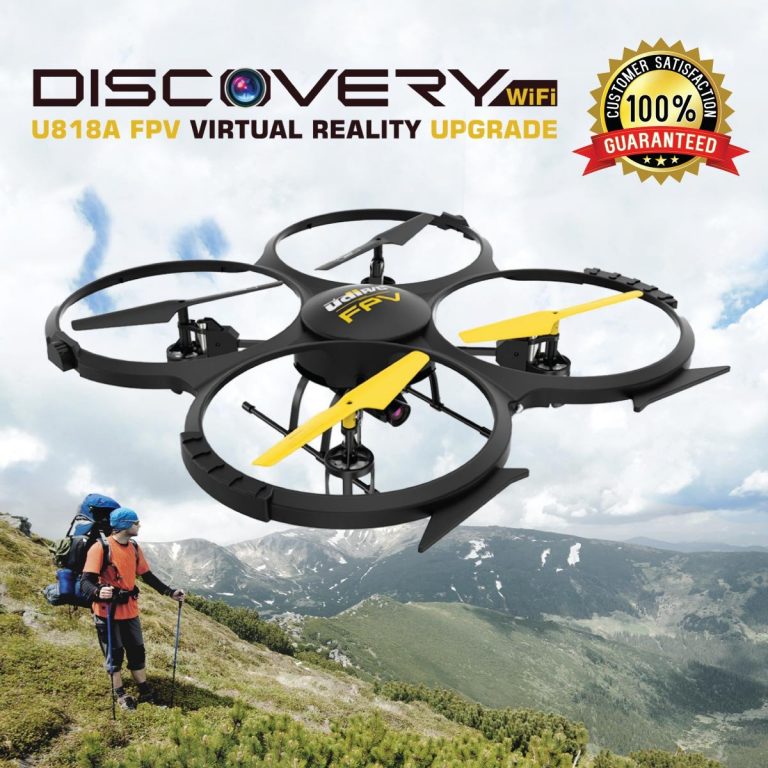 As you unbox this drone make it a point to ensure that you get hold of the controls before you start flying it outside. Do make sure that you do not take this drone out during heavy weather conditions as the light weight may cause it to crash. There are four propellers which do in adverse condition try to keep the drone stable, and you wouldn't face many problems in take-off and landing. The drone can be flown up to a distance of 80-90 meters in a single charge and offers around 10 minutes of flight time. There is no flashlight included hence do keep drone within the line of sight at night, or else you may lose it in a landscape, or it may get stuck in trees etc.
Camera
Available in the price range of under $50 we were surprised to find that this drone has 2 MP camera attached to it and the same can be used to capture some quality images. You can utilize this drone for some basic area scanning and or photography and be sure to get images with good quality. There are 6 Axis Gyro inserted into this device which keeps the drone stable in air and thereby ensuring that you get the required precision.
Build and Design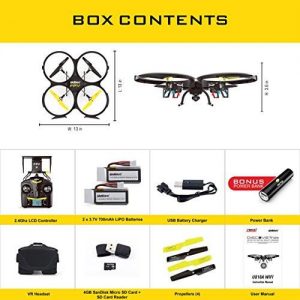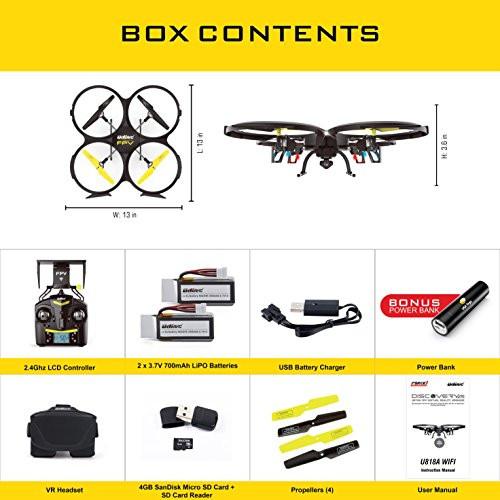 You cannot expect much out of raw material used in a drone which is under $50 in price. This drone has been made out of light weight plastic and holding it in hand you will feel the negligible weight. Accompanied with propellers as well as batteries this drone is around 3 pounds in weight and this being the reason it cannot withstand heavy winds. However, this toy drone which has been manufactured completely for entertainment purposes and does include standard batteries for flying.
We recommend you buy a set of 600 mAh batteries online which can be used with the product and do offer around 50 minutes of flying time. The gadget looks pretty decent along with the propellers attached, and there isn't much to complain about the design of this quadcopter.
Remote Control
The remote controller of this gadget is made out of light-duty plastic and would appear completely as if a toy drone remote. It does have a 4-channel remote for easy communication and can control the drone up to a distance of 50-60 meters completely without any lags. There are two joysticks for easy acceleration and direction along with a screen at the bottom which shows vitals such as speed as well as height attained. The buttons are at a comfortable distance and can easily be operated without any much pressure on fingers.
Is UDI U818A Worth the Money?
Available in the price range of under $50 this drone sure is one of the best buys in the toy drone categories. Satiating the need of anyone who requires a basic drone for some flying fun and or basic photography, the drone is extremely easy to operate and can withstand slow winds and minor crashes. Being extremely lightweight it is easy to carry and long flight time allows uninterrupted fun.
Click here to know the price for which you can buy it now!