If you are in the search for a good, sturdy and robust drone, then you are in the right place! The DJI Phantom Aerial UAV Quadcopter has been a favorite amongst videographers and tech-enthusiasts. It allows you to feed in various flight sequences and pathways through its Naza assistant software.
A feature that sets DJI Phantom Aerial UAV Quadcopter apart is its Failsafe and Go Home setting. Whenever the signal between the drone and the controller fails, immediately the drone will trigger this setting and fly back to its initial position.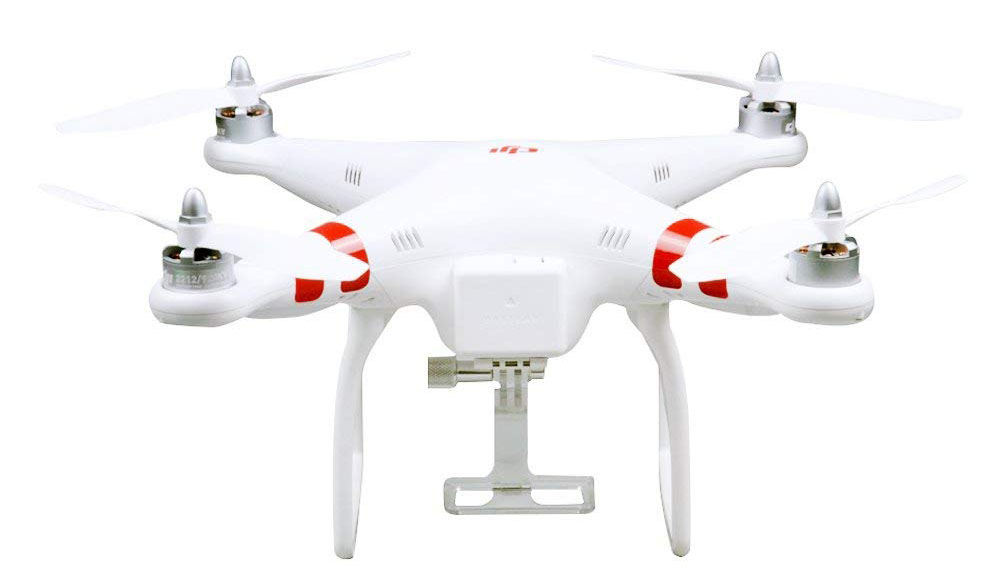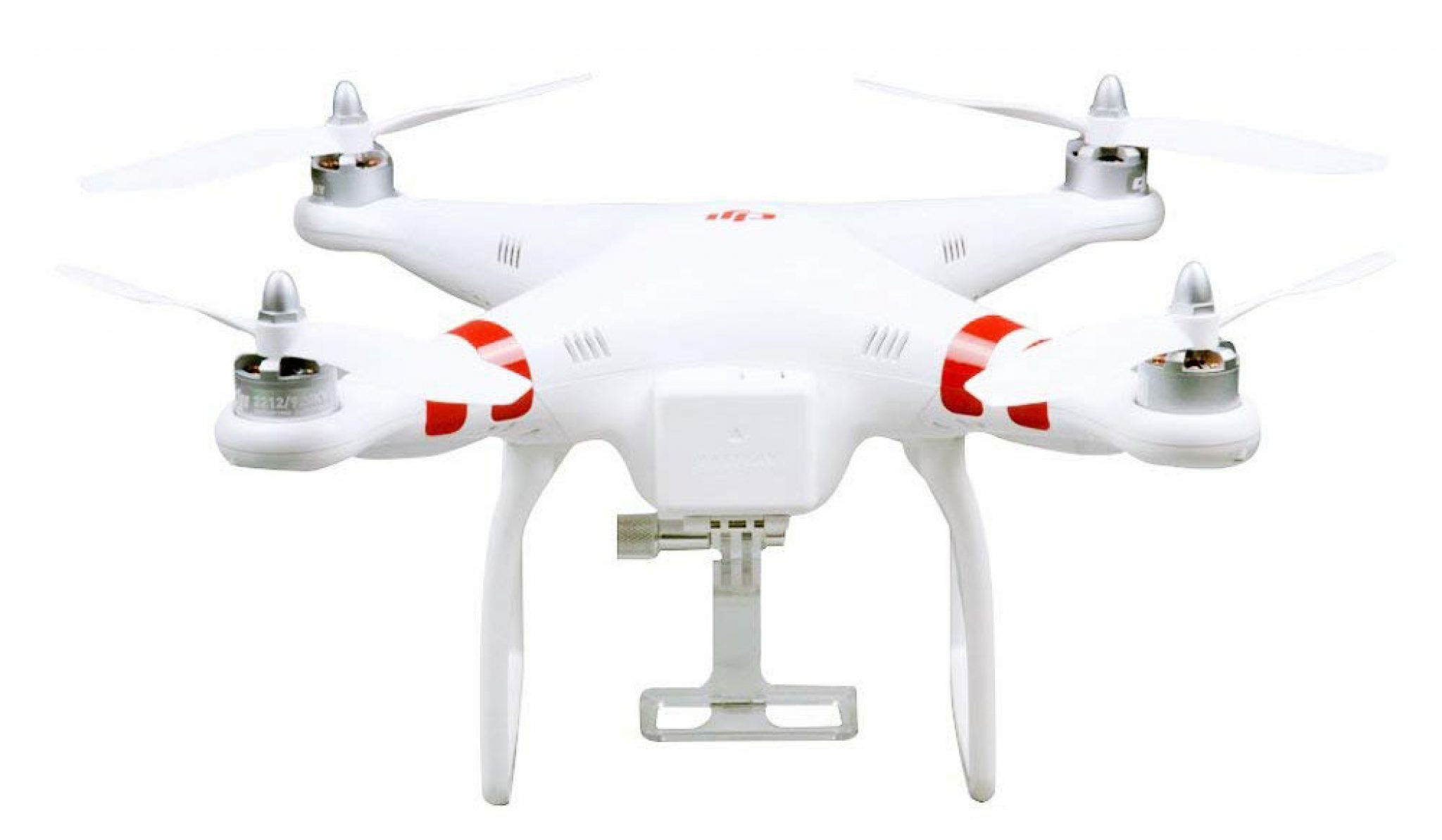 Primary Specifications
| | |
| --- | --- |
| Control Range | 300 Meters |
| Flight Duration | 15 Minutes |
| Recharge Duration | 90 Minutes |
| Warranty | 30 Days |
| Battery | 3S 2200 mAh LiPo |
| Frequency | 2.4 GHz |
| Camera | Yes. GoPro-Hero2, Hero3 and Hero3+ models |
| Video Resolution | 1280 x 720p, but no Wi-Fi streaming |
| Ready to Fly | Yes |
| Remote Control | Yes |
| Age | 18+ years |
| Dedicated App | No |
| FPV | No |
| Flashlight | LED indicators on each arm |
| Headless Mode | Yes |
| Indoor/Outdoor | Outdoor only |
| FAA Registration | Required |
| VR Headset Compatibility | No |
| 360 Degree Eversion | Yes |
Flying experience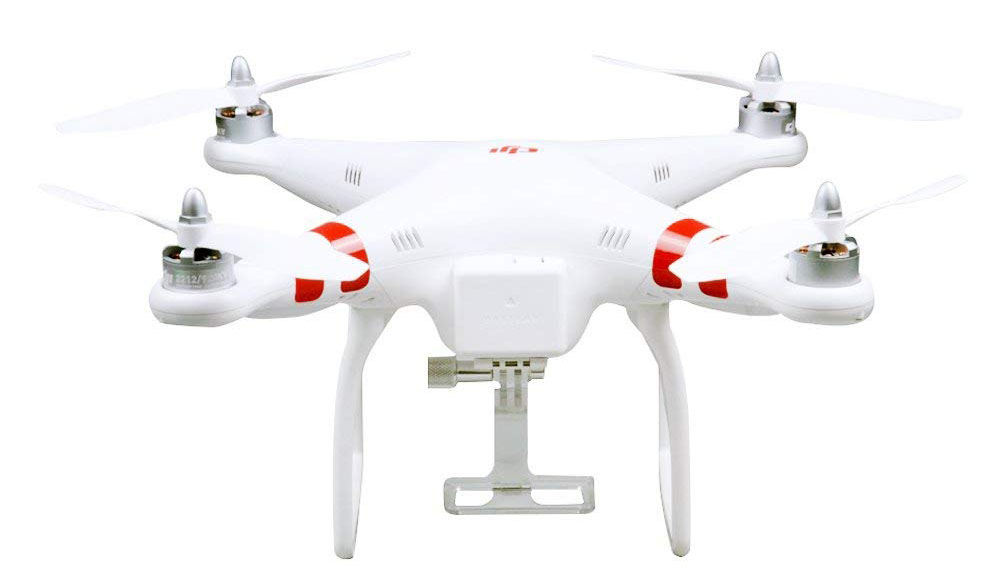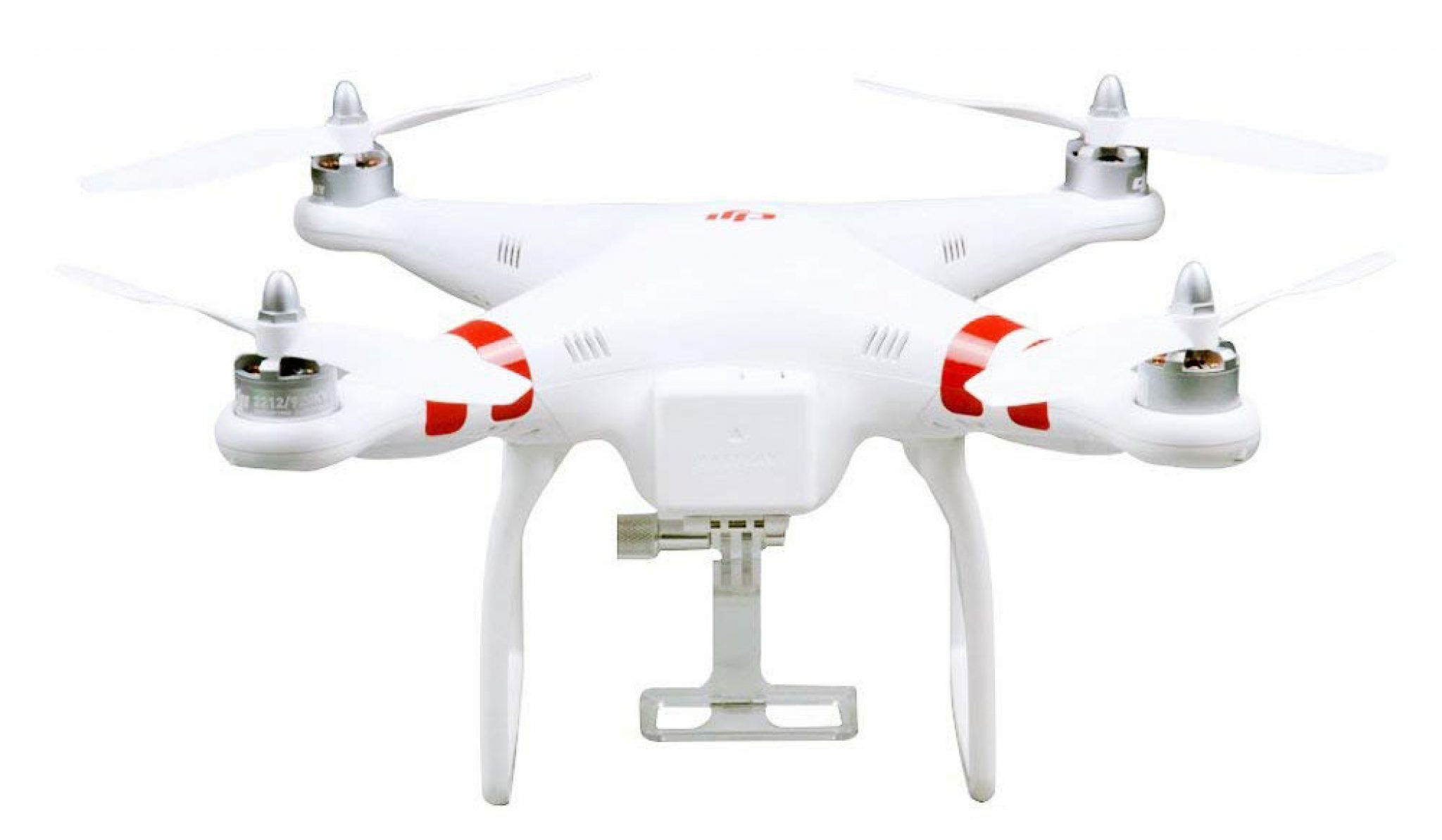 Despite the fact that DJI Phantom Aerial UAV Quadcopter has many advanced features, it is quite simple to learn. With a couple of test rides, you are good to take the drone out for a spin! It comes in ready to fly condition. The only things you need to attach are its landing gear and propellers. Once you put in the new battery you will be able fly the drone. The instructions can be a little hard understand from the manual but you always have your trusty YouTube tutorial videos to guide you along.
It is pretty robust and can sustain against windy conditions! Now once you have mastered the basics of drone flying you can very easily go ahead to advanced flying moves like 360o flips and loops.
With its impressive flight features it can easily top 10 m/s for its velocity and climb at 6 m/s! It will leave you thrilled with tons of excitement.
Camera
The drone has a camera holder underneath it. It is very easy to attach a GoPro to the holder. Most of the Hero models can fit inside. With a decent camera, you can take a 1280 x 760p video and pause it to take a snapshot of what you like.
Build and design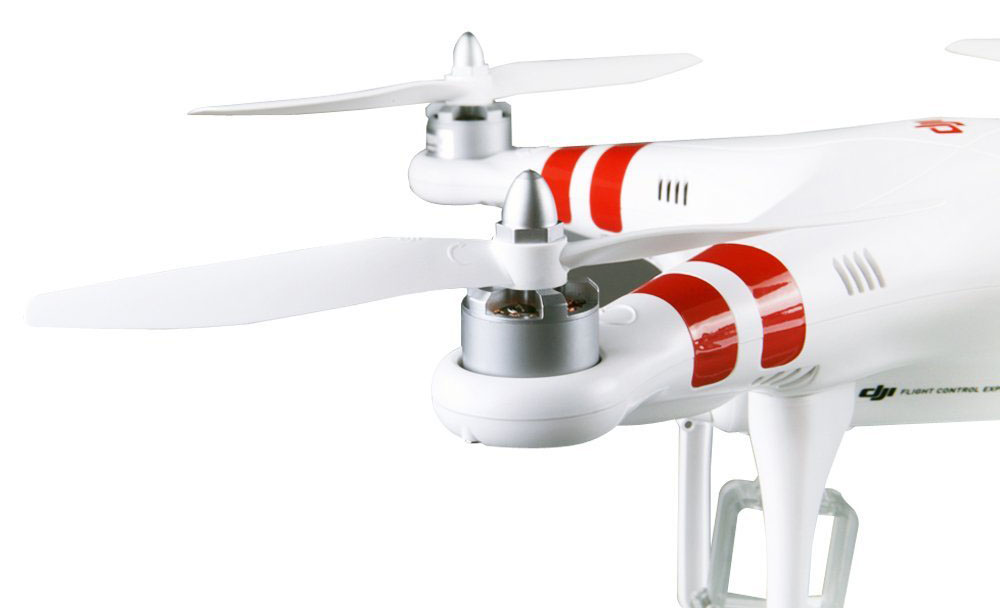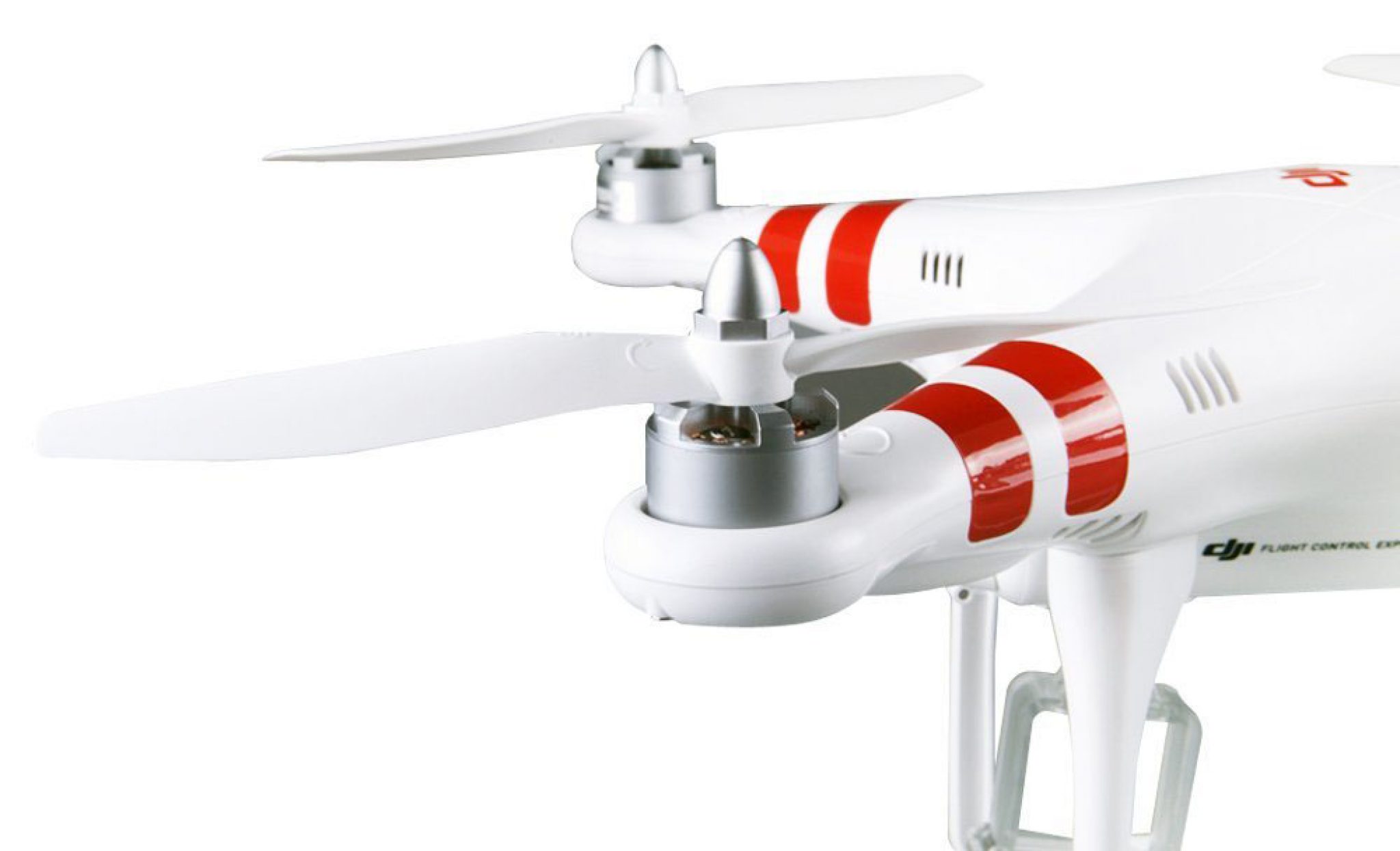 At 2.2 pounds or about 1kg it is a really light drone, made out of plastic and metallic components. It also has 7 control channels on its controller which has a good 300m range.
Its design has been built to make it robust and at the same time keep it aesthetically desirable. When packed it can fit in your bag pack, allowing it to be really mobile.
Its agile flight movements come because of the Naza-M software. It comes in two modes of GPS attitude and Attitude control mode.
Remote Control
The controller works on a 2.4 G ISM frequency allowing the user to control the drone upto a range of 300 meters. It has a very interesting frequency hopping anti-interference design which allows multiple controllers to work at the same time. This helps in providing a strong and steady communication link. It uses four AA batteries to charge itself.
Is DJI Phantom Aerial UAV Quadcopter worth the money?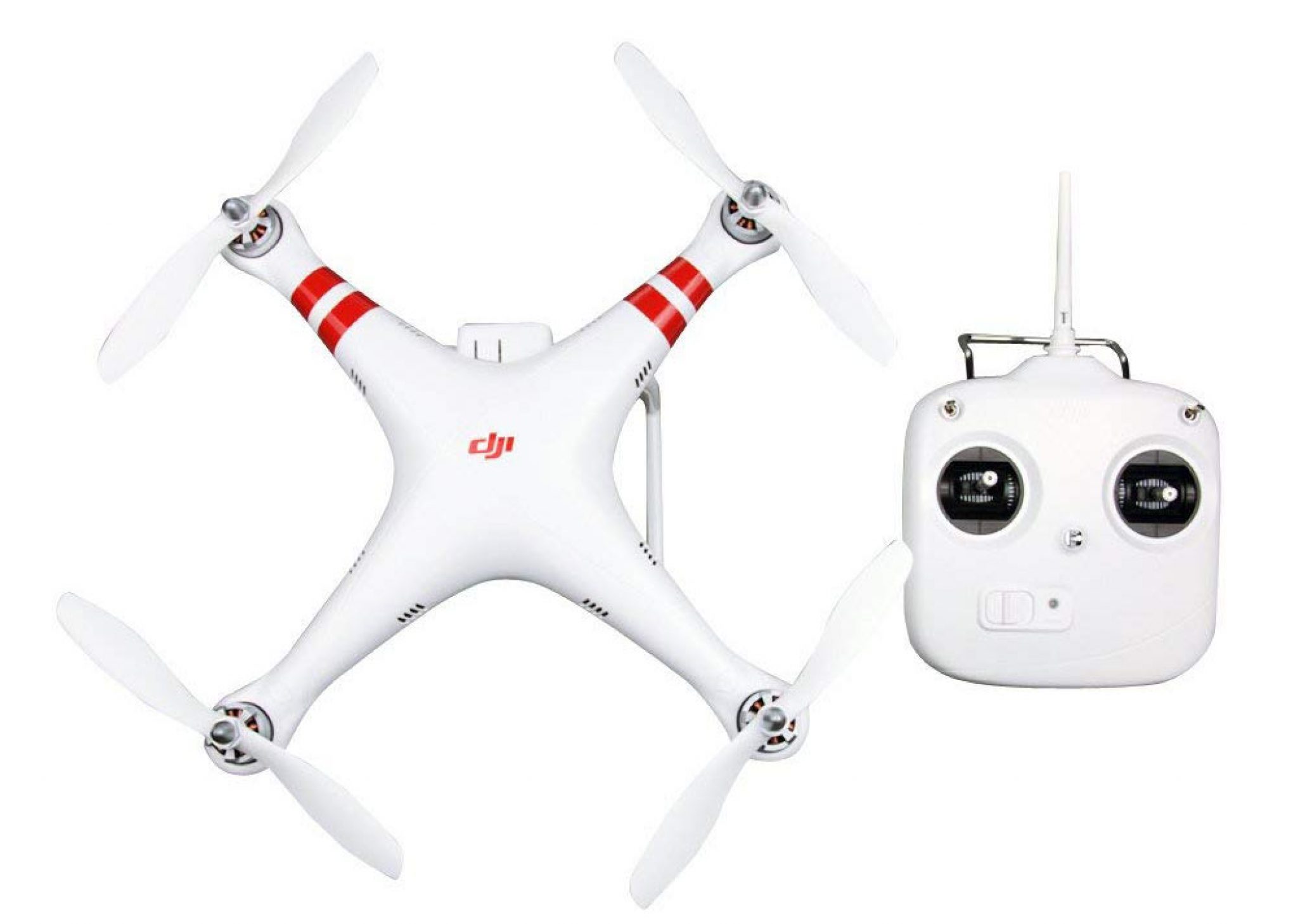 DJI Phantom Aerial UAV Quadcopter is a great proposition for a quadcopter. It is a great quadcopter that can fulfill your outdoor needs. Because of its power and size, it is not advisable to fly it indoors.
Its 15-minute flight time for every new charge might seem small but it is very economical compared to other similar models. You can always swap the used batteries for new ones that are easily available. This quadcopter is a great investment and delivers many times its value! Its advanced GPS controls take out the frequent crashes and make your flight more stable.
Here, you can find out the price for which you can buy one now!