DJI drones have always been a huge success amongst the users. The design, the configuration, the durability; everything about the products they manufacture is top class. Adding another product to its inventory DJI launches Phantom 4, a drone which which has about a revolution in the field of drone flying and professional aerial photography.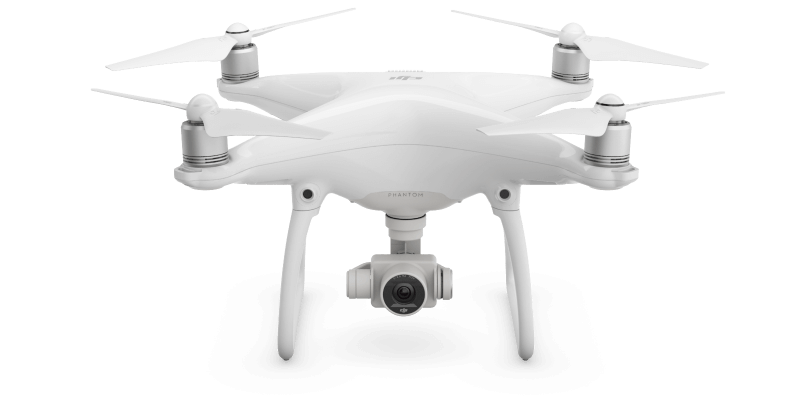 Primary Specifications
| | |
| --- | --- |
| Control Range | 5 km. |
| Flight Duration | 7-9 Minutes |
| Recharge Duration | 30 Minutes |
| Warranty | No Info Available |
| Battery | 6000 mAH, LiPo |
| Frequency | 2.4 GHz |
| Camera | Yes, 12 MP |
| Video Resolution | 720P, HD |
| Ready to Fly | Yes |
| Remote Control | Yes |
| Age | 14+ |
| Dedicated App | Yes |
| FPV | Yes |
| Flashlight | Yes |
| Headless Mode | Yes |
| Indoor/Outdoor | Both |
| FAA Registration | Not Required |
| VR Headset Compatibility | No |
| 360 Degree Eversion | Yes |
Flying Experience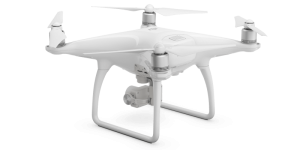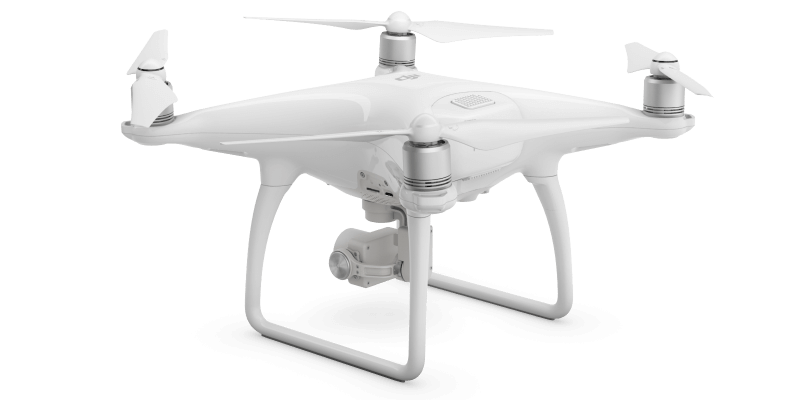 An elegant piece of gadget the Phantom 4 has approximately anything which you can imagine in a quadcopter. It probably has more. The take-off is extremely smooth and you can either use the remote or can fly this gadget using your mobile or iPad. While most of the traditional drones to the max have the capacity of flying following a GPS signal, this drone can be flown by tapping into the direction you want to fly this in, called the TapFly feature. You can draw a virtual path on screen, and this drone will impeccably follow the route. With advanced sensors, it is nearly impossible to see this drone crash, even if you are trying to do so.
The drone has the flight time of about 25 minutes, and they can be comfortably controlled and flown for a distance of 3.5 km on an average. There is absolutely nothing one could complain about the flight as the experience is smooth and totally worth spending money on.
Camera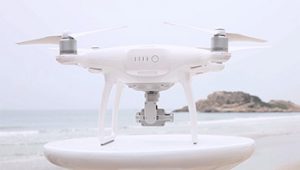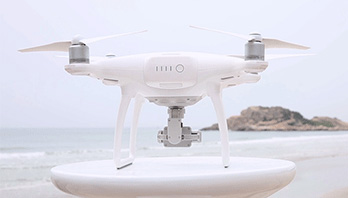 Fitted with a 12MP camera, there isn't anything else you can ask for. The pictures produced are crystal clear and so are the videos. There is an additional image recognition algorithm embedded into the drone which allows the drone to follow any object and product clear videos no matter at what speed it is moving. You have the option of choosing the view from where you wish to capture the image; there are three modes namely trace, spotlight and profile which allows capturing 4K Ultra HD video from sides, upwards and or backward of the object.
There are additional stabilization modes and an in-built 3-axis gimbal which allow this gadget to remain still while in the air to deliver quality footage.
Build and Design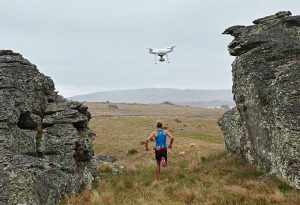 Maintaining almost the similar design as Phantom 3, the Phantom 4 has slight changes in its color and appearance. Now instead of plain white, this quadcopter comes in strong silver which adds an elegant appeal to it. There are flashlights and sensors which when using this copter at night are a bliss to look at, and do give this gadget a high-end sci-fi appeal.
The remote control is also similar to the one you had seen in the previous variant and does have the same look and placement of buttons, and hence there is no change here.
Remote Control
Operating on the Lightbridge technology the remote control can be used to comfortably operate with Phantom 4 over a distance of 5 kilometers. The battery once charged can be used to control the drone for complete three flights which we think is pretty impressive.
The buttons, as well as the joysticks, are placed at a comfortable distance for the people to operate, and you can be sure of having the total control of quadcopter at all times. The controller definitely has the camera controls too for you to start and or resume recording and or selecting the flight mode. There is the return to home button available for smooth landing and returning of drone.
Is DJI Phantom 4 Quadcopter Worth the Money?
The Phantom 4 is a must buy for:
any professional who is looking forward for quality aerial photography
a hobbyist who wants to take a plunge into some real action!
If you are a beginner, then it might still be too soon for you to invest in such product. However, you can definitely buy this as there isn't some rocket science behind the flying of this. Available in a justified price range, DJI Phantom 4 is totally worth every dollar you spend.
Click here to buy Phantom 4 now!