Holy Stone has been manufacturing quality and sturdy drones and quadcopters for a very long time. They specialize in making mini drones at a fairly modest price for beginners who want to get into aerial photography or piloting a drone. Their latest creation – the F180C Mini Quadcopter brings in some new elements to the mini drone franchise.
In addition to that, it also retains some of the best features found in previous versions of Holy Stone mini quadcopters.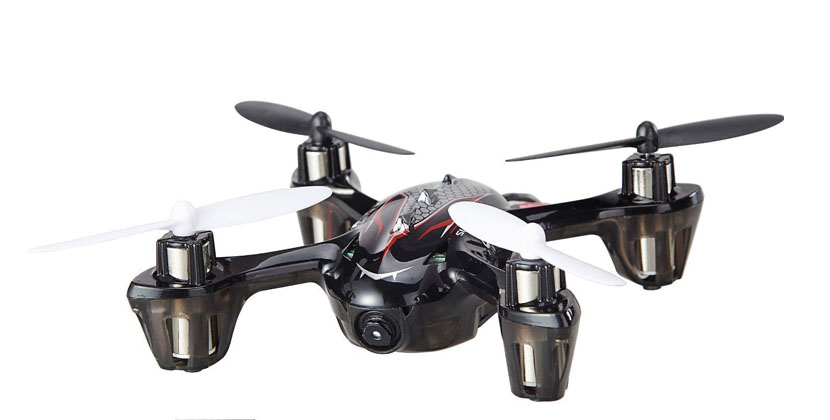 Primary Specifications
| | |
| --- | --- |
| Control Range | 30 to 50 meters. |
| Flight Duration | 6 to 8 minutes. |
| Recharge Duration | 45 minutes. |
| Warranty | – |
| Battery | 2 x 350 mAh Lithium-Po. |
| Frequency | 2.4 GHz. |
| Camera | Yes. 2 MP. |
| Video Resolution | 1280 x 720 pixels at 30 frames per second. |
| Ready to Fly | Yes. |
| Remote Control | Yes. |
| Age | 14 and above. |
| Dedicated App | No. |
| FPV | Yes. |
| Flashlight | No. |
| Headless Mode | Yes. |
| Indoor/Outdoor | Yes. |
| FAA Registration | No. |
| VR Headset Compatibility | No. |
| 360 Degree Eversion | Yes. |
Build and Design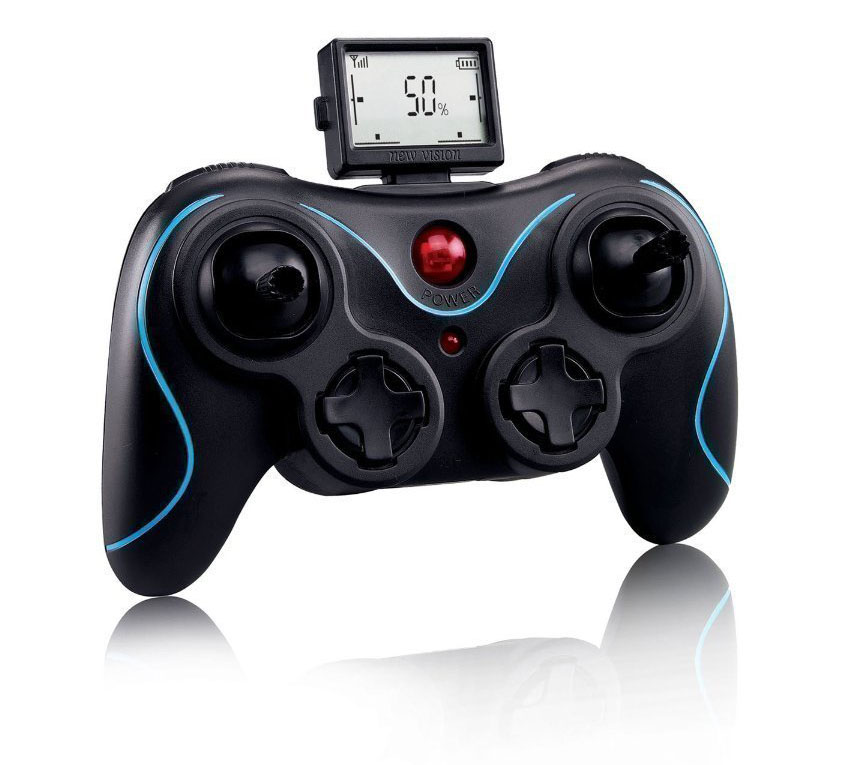 The F180C Mini Quadcopter is a small unit as it only measures around 3.5 x 7 x 13.5 inches in its dimensions. Its weight is around a pound. Despite having such a small size, this drone is quite sturdy and durable. Some might suggest it would not perform well in a windy environment, but they are dead wrong in this case. While most smaller drones have trouble navigating strong winds, Holy Stone makes sure that this unit is very durable and they have incorporated a lightweight plastic frame to improve its durability.
In its package, HS F180C Mini includes 8 extra rotor blades, to be used if other propellers wear-out. In addition to that, the actual body of the quadcopter is embedded with LED lights that show the operational mode of the drone.
Flight Experience
Flying this drone has been a unique experience. HS F180C Mini comes with two 350 mAh Li-Po batteries. So, users can get a flight time of 6 to 8 minutes depending upon external conditions. This F180C Mini Quadcopter can be flown both indoors and outdoors. It has a 4 channel 6 axis gyro function that improves its flight stability. In addition to that, there are different sensitivity modes for folks who want complete control over their drone.
The sensitivity options come in 4 different settings – a 25%, a 50%, a 70% and a 100% option. This makes this drone a great first buy for beginners as they can practice flying in a low sensitivity setting. It also has a single key for 360-degree eversion in mid-air, performing quick flips and turns quite smoothly.
Camera
This quadcopter comes with a 2 MP HD camera that is quite sufficient to produce some excellent aerial photography in appropriate conditions. This camera features 6 different lenses. An additional Phase Detection Auto Focus feature has been added to the camera to improve blurry visuals, and ensure that the photographs are clear despite variable speed of the drone. Video recording is available at 1280 x 760-pixel resolution, at 30 frames per second. An external storage of 2 GB is available in the form of a micro SD card to store those videos and photos.
Remote Controls
The controller that comes with the F180C Mini Quadcopter is a brilliant piece of equipment. Its form factor is quite subtle and it sits very comfortably in your hands while you are flying the drone. The controller uses 4 x 1.5 V AA batteries which do not come with the drone. It operates at a frequency of 2.4 GHz, and is pretty responsive in its control range. The controller has single utility buttons for different functions, such as hovering, 360-degree flip and capturing photos and videos. The LCD screen of the controller shows crucial statistics of your drone mid-flight.
Value for Money
It is of no doubt that F180C Mini Quadcopter is one of the most affordable drones in the market. Its features are well established and it costs only $54.98 USD on Amazon. Considering its price point, its camera is top notch. In addition to that, it has fast and responsive controls and is quite stable despite its small frame. It also has a headless return home mode that is quite helpful for beginners.
Holy Stone's F180C Mini Quadcopter ought to be your first drone, if you are:
Just getting into drones as a beginner.
Trying to experiment with smaller drones.
Looking for good quality aerial photography.
So, if you are looking to get into drones that serve an all-round purpose, Holy Stone has provided the perfect entry level drone for you!
Click here to get one now!