Holy Stone's F181 RC Quadcopter with 6-axis gyro, headless system is the talk of the year! Its sleek, neat and crisp design, along with its variety of inbuilt features. The continuous upgrades are making it rise steeply in the market.
It's secure, and has the new and advanced altitude hold function which enables you to keep the drone flying at the same height even when you release the throttle.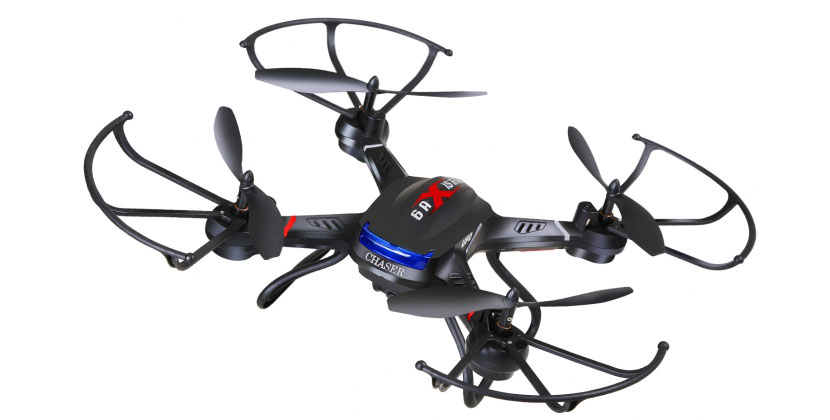 Primary Specifications
| | |
| --- | --- |
| Control Range | 50-100 Metres |
| Flight Duration | 7-9 Minutes |
| Recharge Duration | 80 Minutes |
| Warranty | 90 Days return |
| Battery | 3.7V 750mAh LiPO battery |
| Frequency | 2.4 GHz |
| Camera | Yes, 2 Megapixel |
| Video Resolution | 1280 x 720p, 30 Frames Per Second |
| Ready to Fly | Yes |
| Remote Control | Yes |
| Age | 10+ |
| Dedicated App | Yes |
| FPV | No |
| Flashlight | Yes |
| Headless Mode | Yes |
| Indoor/Outdoor | Both |
| FAA Registration | Not Required |
| VR Headset Compatibility | No |
| 360 Degree Eversion | Yes |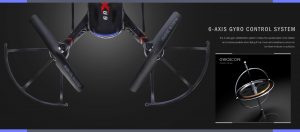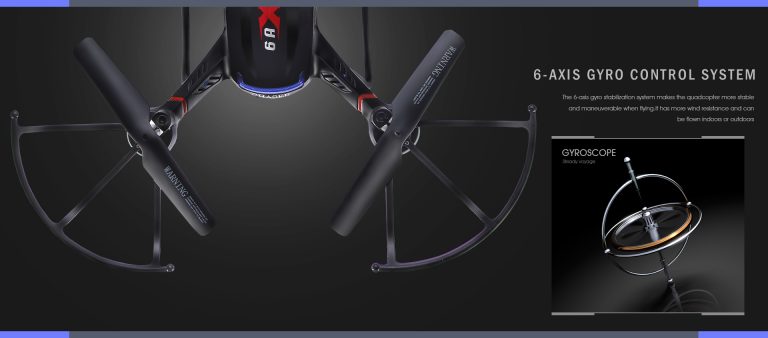 Flying Experience
The F181 is the easiest one to fly, it being suited for even children above the age of ten. It is suitable for both inside and outdoor flying, and its 6-Axis Gyro rotation enhances smoothness and fluidity in movement- keeps it rigid and stable as well. It has a 360 degree, 4-way flip which goes forward, backward, left and right with a continuous roll for uninterrupted movement. It has a headless function, which means that the drone head automatically gets oriented in the direction of the remote controller- which makes it easier for kids to use, who aren't aware of advanced orientation capabilities. The altitude hold mechanism ensures stability even in harsh conditions, or if there are sudden gusts of wind, or lower pressure areas.
Camera


The camera is a standard 2MP, adjustable, and can be taken off with ease. It streams at highest of altitudes, and the camera can be further upgraded. The micro SD card can store all the videos and pictures. The drone camera can also record high quality (720p HD) videos and take pictures, and has 360-degree aerial view! It uses Phase Detection Auto Focus, that takes clean clear photos. It gives about 30 fps, and is ultra HD resolution of 1280 x 720p.
Build and Design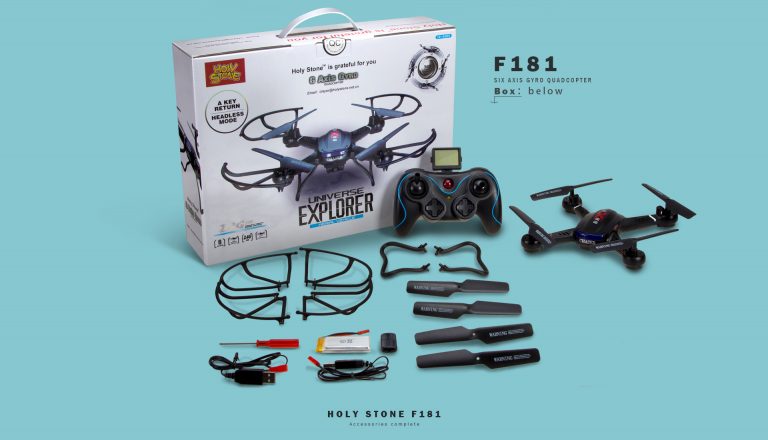 Made of rigid plastic, which is jet black, the body if the quadcopter is sleek in design. It is perfectly streamlined and is enabled for immediate takeoff. During take-off it maintains composure on all sides, and is easier to direct. It has 4 rotating blades, 4 protection frames, and 2 landing skids.
The batteries are 3.7 volts, 750mAh lithium brand, and charges for about 80 minutes. The entire flight can be made to a max of 8-10 minutes. The drone comes with inbuilt flashing LED lights, and 3D flip.
The F181 has cooling fans to prevent overheating of the parts while mid-flight, even in hot temperatures.
Remote Control
The remote control is pre-built with a teaching mode, which essentially lets you choose how much power you want the drone to run at, the options being 0, 25, 50, 75 and a 100 percent. They are basically skill modes, so if you're a beginner, you should consider starting a zero. You're always just a button press away from taking a photo, switching on the LED, landing it home, or starting a video stream. Flipping it has never been so easy, with just a button press and rotation of the remote. There is also a battery indicator, so that you don't ever run it out.
Is the Holy Stone F181 RC Quadcopter worth the price?
The whole set up comes with the quadcopter, a 2.4Gb remote controller, two batteries, 2 blades, protection frames, and anti-skid parts. There is also a screw driver and user manual. There is no need for FAA registration, thus even kids can use it provided they are old enough to use it carefully- even then, parental guidance is advised. You get it with a 90-day warranty. Replacement parts are available separately online. The F181 is kid friendly, and can be bought for children, or anyone just starting out with learning how to use a drone, here.
The F181 is your best bet, loaded with uber cool features, yet coming at such an affordable price!