The Holy Stone HS170 predator drone is, by far the most economical and effective mini drones in the market today. This has certainly raised the standards and is incredibly affordable if you consider its host of different features.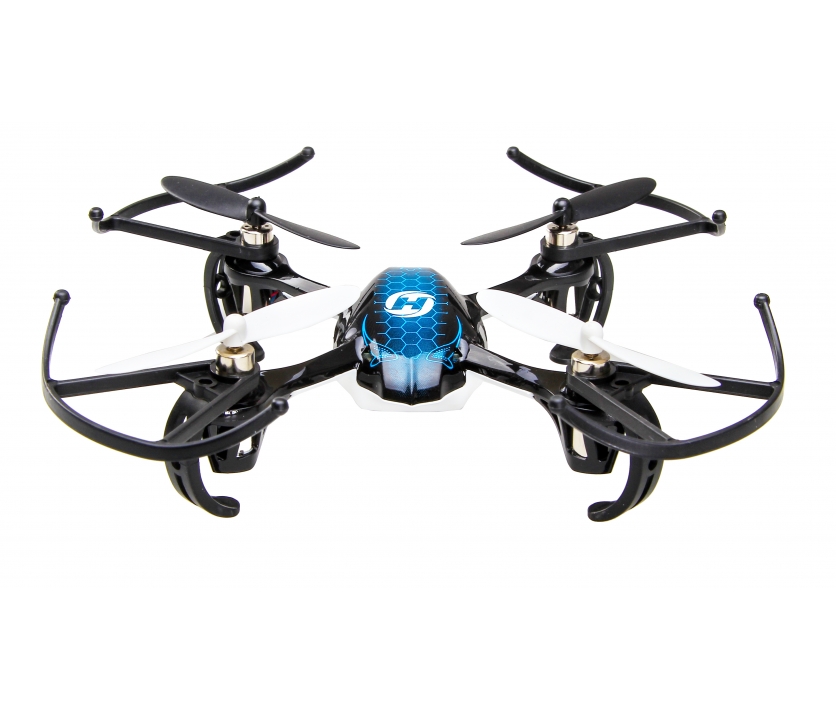 Primary Specifications
| | |
| --- | --- |
| Control Range: | 30-50 meters. |
| Flight Duration: | 6-8 minutes. |
| Recharge Duration: | 60-80 minutes. |
| Warranty: | 30 days. |
| Battery: | 350 mAh Li-Po. |
| Frequency: | 2.4 GHz. |
| Camera: | No. |
| Video Resolution: | – |
| Ready to Fly: | Yes. |
| Remote Control: | Yes. |
| Age: | 14 and above. |
| Dedicated App: | No. |
| FPV: | – |
| Flashlight: | No. |
| Headless Mode: | Yes. |
| Indoor/Outdoor: | Both. |
| FAA Registration: | No. |
| VR Headset Compatibility: | No. |
| 360 Degree Eversion: | Yes. |
Build and Design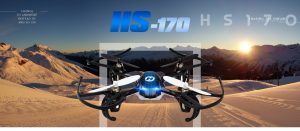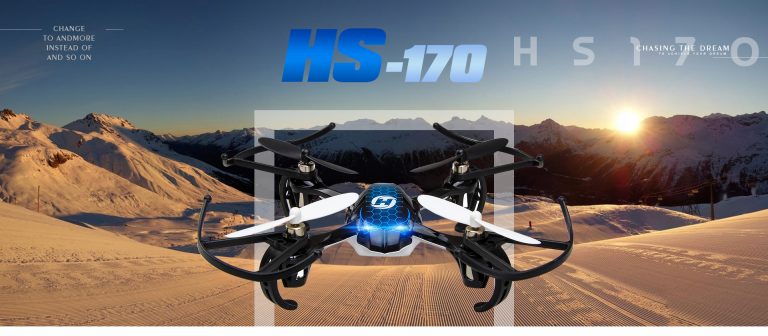 The build design of this Holy Stone HS170 drone comes across as a pleasant surprise for users, as it is built exceptionally well, the hardened plastic exterior is quite sturdy and can be easily fixed in case of a collision or crash. This unit also comes with a 6 axis Gyro stabilization system that makes it resistant to wind pressure.
Apart from that, the package comes with 4 additional rotor blades that make it very easy to swap the existing blades for new ones without any extra cost. This quad-copter also has very powerful and response turbo motors that make the unit fly very smoothly in the air. Both the back and front of this drone has colorful LED lights to make its visibility better at nights or when the drone is far away.
Flying Experience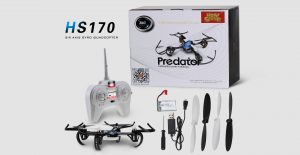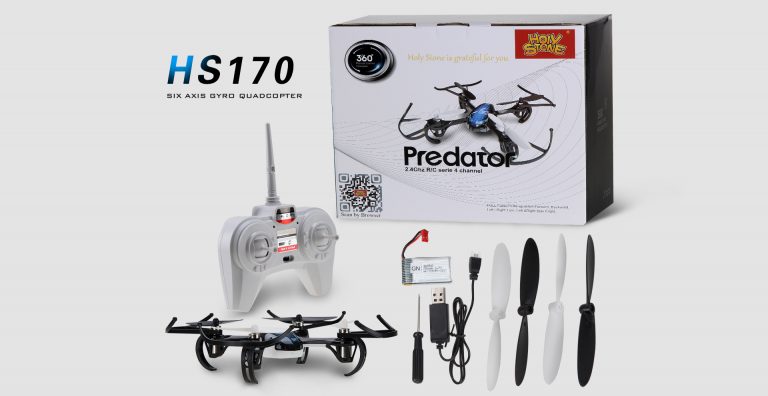 It is very important to say that the flying experience with this Holy Stone HS170 unit was pretty impressive. Since this drone is made for people who are 14 years or older, it incorporates a Headless Flight System that makes flying much easier. Using its remote controller, the drone can be effectively controlled within a range of 30 to 50 meters. That is an impressive feat for any mini drone in the market. In addition to that, its flight time of 6 to 8 minutes makes for a significant amount of airtime.
Camera
Holy Stone HS170 does not come with an inbuilt camera. Thus, there is no internal video recording feature available as well. Still, considering its price point, that is not going to be much of an issue. You can easily dock your iPhone or GoPro camera and take breathtaking aerial photographs.
Remote Control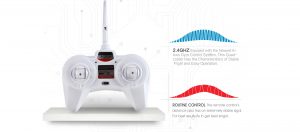 The remote control for Holy Stone HS170 drone comes with a low interference 2.4 GHz frequency transmission. This makes sure that the pilot can effectively control the throttle and thrust of this mini drone. The controller uses AA batteries to operate, and it comes with 3 different flight modes, meant to differentiate between amateur and experienced pilots. One mode stabilizes the drone effectively for lower speed, while the 2nd mode enables turbo flight speed for expert pilots. The 3rd mode is for rotating the drone for 360-degree eversion during flight.
Salient Features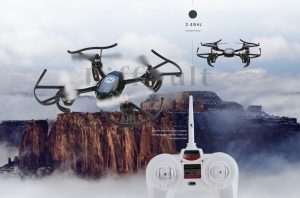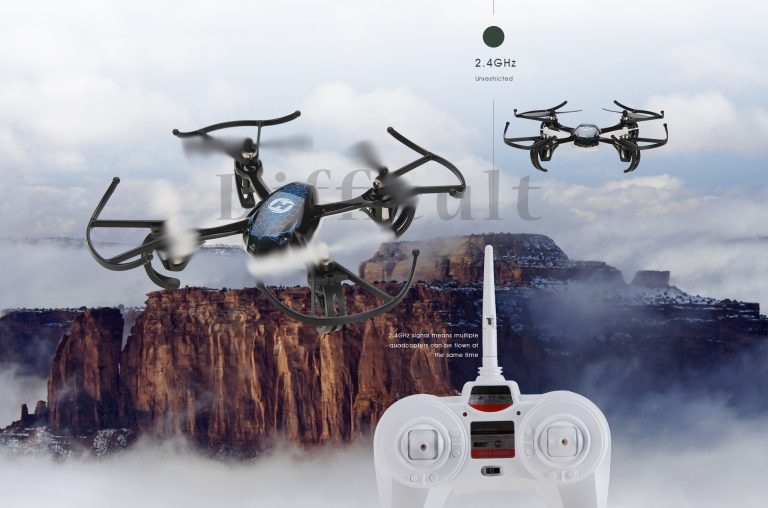 Among its many utility and user-friendly features, there are some which stand out for any drone pilot. Let's take a look at some of the salient features of this mini drone:
Ready to fly out of the box, just mount the batteries and begin.
Great option for beginners.
Included battery pack can be upgraded for a longer flight time.
Shock proof.
Performs cool stunts mid-air.
Value for Money
Is Holy Stone HS170 predator drone worth the money? Absolutely yes, it is. For under USD 50 you are getting a quality product that will last you for at least 6 years.
You ought to get this Holy Stone HS170 predator drone, if you are looking for:
A dynamic flying experience with a mini drone.
A fun time flying both indoors and outdoors.
An affordable good quality drone.
Thus, flying this amazing Holy Stone HS170 predator drone is a lot of fun, and you ought to try it now!
Click here to buy it now!