A refreshing addition to the vast line of Syma drones, the Quadcopter Syma X11C is the icing on the cake! Unbelievably light, durable and versatile, this sturdy little technical surprise surpasses all expectations from drone aficionados.
Aimed at really young audiences, the Quadcopter Syma X11C comes loaded with multiple functions and features that make is exciting.


Specifications
6-Axis Gyro
3D Lock
Blade Protector
360⁰ Eversion
7 V 200 mAh LiPo battery (~8 minutes flying time)
HD Camera
Flashing LEDs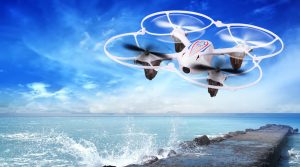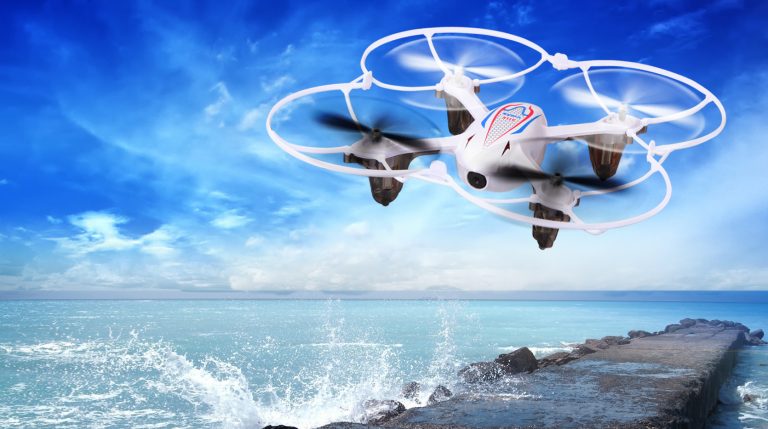 Flying experience
The Quadcopter Syma X11C is built for altitude and agility. Its small frame is incredibly supple and surprisingly resilient against bumps and hits. The plastic ring provides ample cushioning from knocks and crashes and the light weight ensures smooth flights.
Equipped with flashing LEDs, the fun need not be confined to daytime or indoors after sunset! The LED indicators enhance the flying experience and you are sure to capture some scintillating shots after dark.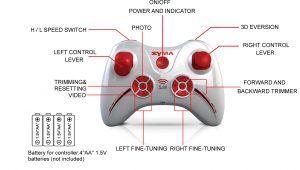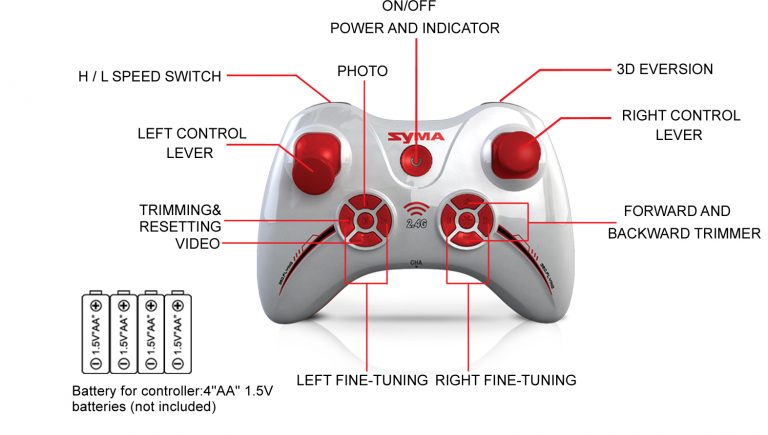 The small, yet powerful battery bestows flying time ranging from 6 to 8 minutes, which is great considering the fact that it carries a battery of only 200 mAh. And that's not all- the recharge time is around 40 minutes only, boasting of almost half the charging time that has been mentioned in the manual! This quaint little quadcopter gives good competition to its peers. Since the batteries can be switched, it is advisable to buy some extra ones and keep them charged to enjoy uninterrupted flying time.
Camera
Boasting an HD video camera, recording in-flight is surprisingly easy and addictive! Easily set up with a micro SD, the camera does a decent job of recording videos after some practice of shooting aerial shots. This makes the Quadcopter Syma X11C an ideal beginner's drone. It isn't surprising that the manufacturer recommends a starting age of 4 years for the flyer!
Beginner and Intermediate
The Quadcopter Syma X11C prides in being user-friendly and nimble. Precise in hovering with protected propellers, it makes for a great starting level drone. As mentioned earlier, this quadcopter can be an instrumental tool in teaching kids and beginner's the first steps of flying drones. Its hard-wearing structure ensures it won't break down with a few initial hits and bonks. The full-sized controller is handy and gets the flyer acquainted with the works from the very first flight. Similar to video game controllers, the remote is designed for easy operation and endless hours of delight.
Value for Money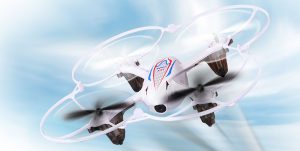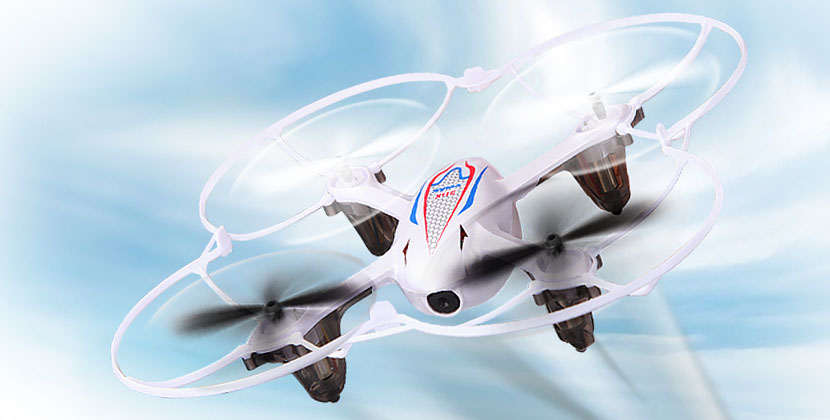 Is the Quadcopter Syma X11C worth the small investment? You will certainly agree after the amazing results presented by this powerful little drone! In comparison with its market peers, it gives good competition to them as it covers all features displayed by other quadcopters of its level at present. Do not hesitate to invest in one for your kids or for yourself either! Since all parts and upgradable batteries are available, there is basically no limit to how much you can expand the fun quotient with this one. Whether you are looking for something to shoot still photographs or aerial videography, the Quadcopter Syma X11C will impress you for sure.
What's in the box?
Quadcopter
UBS charging wire
Reader
Remote control (batteries not included)
Instruction manual
Blades (4 nos.)
Final Verdict:
The Quadcopter Syma X11C has it all- durability, steadiness, lightweight, quick recharge time, HD camera, LEDs for night flying experience and not to forget- upgradable parts. Be it for children or adults, the Quadcopter Syma X11C is guaranteed to provide uninterrupted hours of adventure and exploring!
Click here to get one today!