Welcome the new-age technology by getting yourself your very own Holy Stone X400C Quadcopter drone, packed with out of this world features, so much so, that you can't count them all with just your fingers! With 3D rolls, right and left handed modes, live camera and one-key roll to name a few, this little device with its seek structure makes it a lean, mean machine- ready to tread places and take picturesque shots and capture scenic views!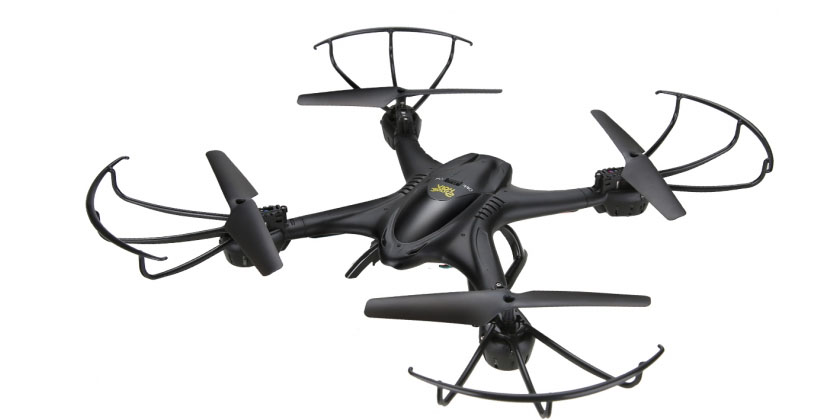 Primary Specifications
| | |
| --- | --- |
| Control Range | 100 Meters |
| Flight Duration | 7 – 9 Minutes |
| Recharge Duration | 1 hour 20 Minutes |
| Warranty | No |
| Battery | 3.7V 750mAh Lithium Polymer battery |
| Transmitter Frequency | 2.4 GHz |
| Camera | Yes, 200W HD |
| Ready to Fly | No |
| Remote Control | Yes |
| Age | 14+ |
| Dedicated App | Yes |
| FPV | Yes |
| Flashlight | No, indicator lights |
| Headless Mode | Yes |
| Indoor/Outdoor | Both |
| FAA Registration | Not Required |
| VR Headset Compatibility | Yes |
| 360 Degree Eversion | Yes |
Flying Experience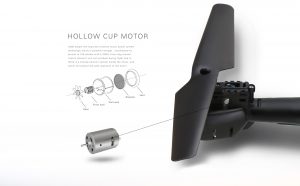 Holy Stone's X400C is quite the stunner, and super easy to handle! Coming with the ability to perform tricks and flips, like 360-degree barrel rolls and the 4-way one key roll. It also supports the headless mode, where the drone automatically orients in the direction of the user's transmitter, which means that no matter how many turns you've taken, north will mean north and so will the other directions. It can fly even to 200 feet above the ground, and even then, the camera takes high definition photos! With 6-axis gyro rotor capabilities, the X400C enables smooth, stable flying at decent elevations.
Build and Design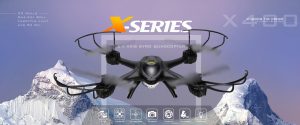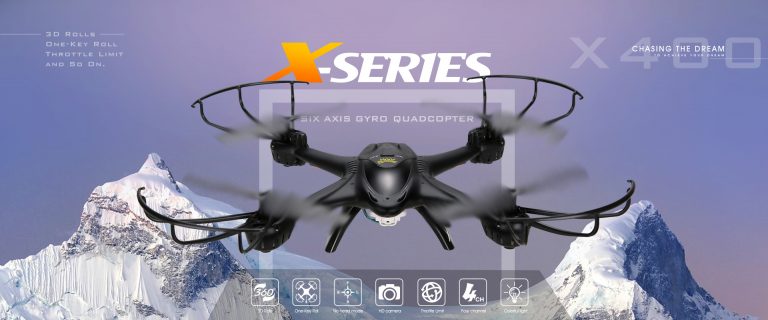 The drone is made of sturdy black material, including the blades. The quad copter can be flown for about 8.5 minutes in the air, and needs another 10 to cool down once landed. The range with which the transmitter can control the device, is a whopping 100 meters, even when 200 feet in the air! Moreover, the charging time is a mere 1.2 hours, which is much needed for those precious minutes of flight time. There are colorful indicator lights for night flights, and are bright and clear even when they are quite high up in the air. Holy Stone has incorporated their new Auto 2.4G technology for anti-interference with other similar drones- you don't have to worry about your drone being operated by someone else close-by! The motors are hollow cup motors, with radiators and vents for automatically cooling the drone while flying- and has been tested such that it does not interfere with the flights stability! If all these weren't cool enough, the drone also has left and right-handed mode support, for beginners!
Camera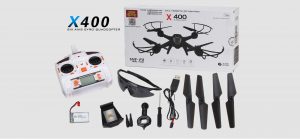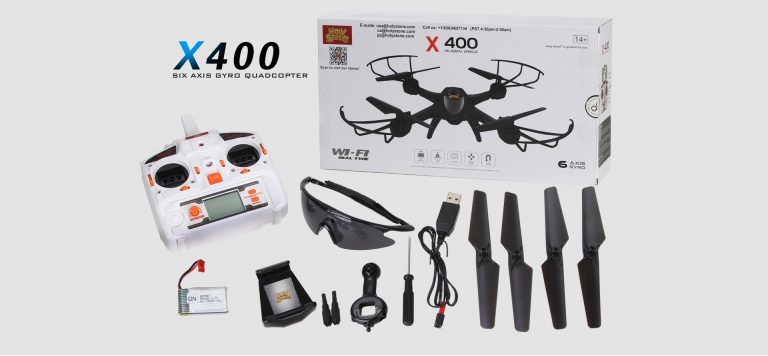 The quadcopter comes with an inbuilt 200W camera, supporting PDAF and 6P! It filters UV lighting, and also line pollution, for that clear and crisp photo! The camera is certainly quite the smart one, as it has identification and recognition AF, so that you don't get blurred out photos at all! The camera also makes sure to reduce exposure on the pictures, and can be used for live video streaming using the phone with the transmitter, and the app! This, is called Front Person View, which has been proven a great upgrade on the X400C Holy Stone Quadcopter.
Remote control
With options for headless mode, one key roll, FPV support, and all this at 2.4 GHz frequency, the remote control is assured to never lose control of the drone, so long as the distance is kept at a maximum of 100 meters. The new Auto Anti-Interference technology allows the quad copter to be flown anywhere, regardless of how many other drones are nearby. It has a special feature, which allows more than one such models to fly together, with zero meddling by the others around. The batteries it uses are standard AA 1.5V ones, needing three for the drone.
Is the X400C worth it?
Packed with all the essential features needed for that perfect shot, and more, it's safe to say that the X400C has been designed for power and professional shots! More suited for experienced professionals, the drone still offers both handed mode for beginners to use and learn with. The whole set up comes with,
The Quadcopter
Remote Control Transmitter (Smart Phone can be attached for FPV)
One, 3.7 Volt Battery
A USB Charger
Four rotor Blades
A User Manual
The X400C is a must buy for all those looking to take picturesque shot, at affordable prices!
Click here to place an order now!