For more than 10 years, Syma has been a leading manufacturer of quality radio controlled drones and quadcopters. Syma has invented around 15 world-class quadcopters, one of which is X5C.


Primary Specifications
| | |
| --- | --- |
| Control Range | 30 Metres |
| Flight Duration | 7 Minutes |
| Recharge Duration | 100 Minutes |
| Warranty | 30 Days |
| Battery | 3.7V 500mAh LiPo |
| Frequency | 2.4 GHz |
| Camera | Yes, 2 MP |
| Video Resolution | 1280 x 720p, 30 Frames Per Second |
| Ready to Fly | Yes |
| Remote Control | Yes |
| Age | 14+ |
| Dedicated App | Yes |
| FPV | No |
| Flashlight | Yes |
| Headless Mode | No |
| Indoor/Outdoor | Both |
| FAA Registration | Not Required |
| VR Headset Compatibility | No |
| 360 Degree Eversion | Yes |
Flying Experience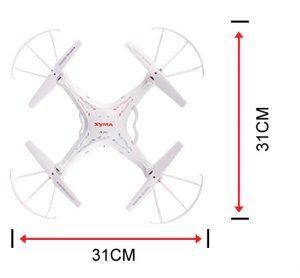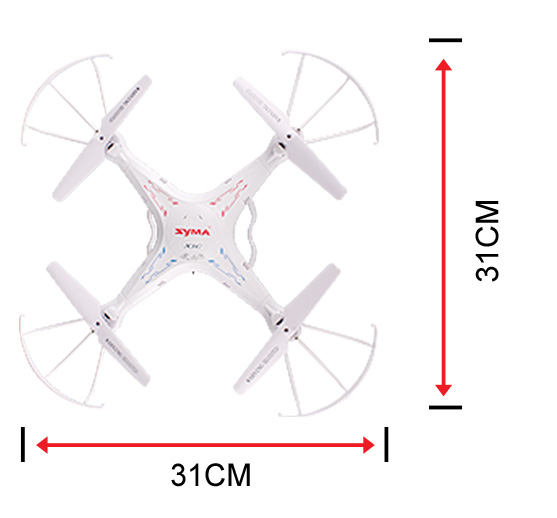 Syma X5C is quite easy to set up and fly with the user manual (which is included in the pack and available online) and highly recommended for the beginners. It will take less than an hour to become accustomed with its easy controls. Plus, it can be flown indoors and outdoors, therefore, if you are afraid of losing your new drone, begin with a small test-flight in the backyard.
What makes the flight more fun is the 360-degree eversion, which lets you flip & roll the drone and capture incredible videos and pictures at angles never seen before. It can feel a little shaky in the windy weather but on a windless day you cannot have enough of the smooth flights.
X5C has 7 minutes of flying time after 100-minute recharge but it can be increased by buying a spare set of batteries. It uses 3.7V 500mAh LiPo cells which are quite easily available.
Camera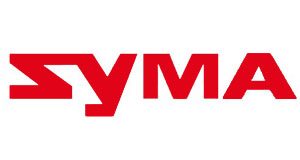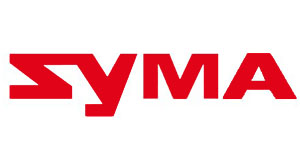 Syma X5C has a 2MP camera with video resolution of 1280 x 720p at 30 frames per second and you have the liberty to freeze a frame you like and take a snapshot of it. X5C Quadcopter comes equipped with a 2 GB Micro SD Card which makes storage easier. The data rate is 1.5 MBps which is the best this price bracket could offer.
Build and Design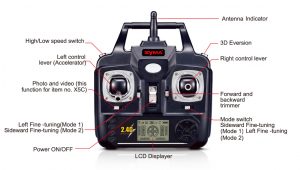 Its body is made up of hard plastic which is quite durable. It may seem weak or flimsy, but the board is strong enough to bear a few hits easily without shattering into pieces.
The package comes with blades in it along with blade protectors, which serve as protective guards in case the drone falls from a great height or collides with a building. In addition, the drone has built-in colour-flashing LED lights, which will aid night endeavours. The drone is expected to last you for more than 14 years with proper care.
Remote Control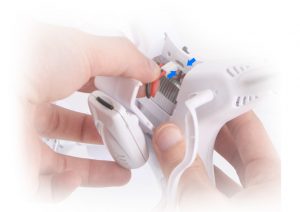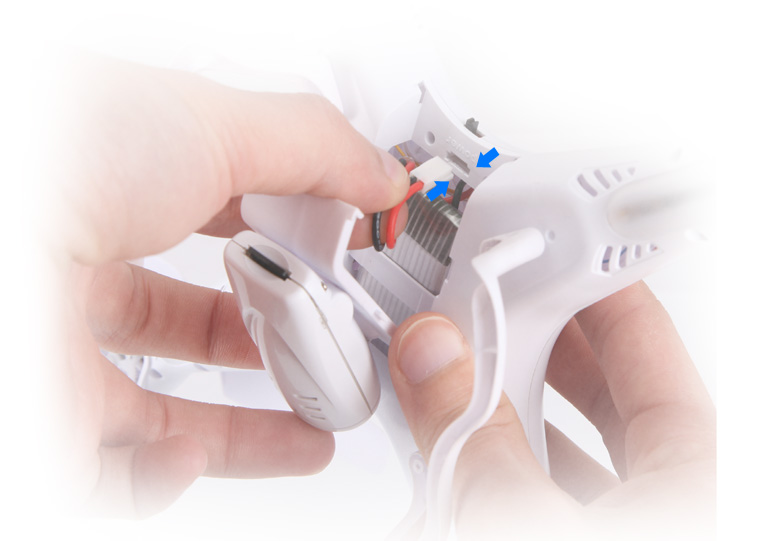 The 6-axis gyro is controlled by a 2.4 GHz remote, which can control the drone for as far as 30 metres. It is designed to consume least power and provide better control, and sports a LCD Display which keeps you aware of where the done is, even if you cannot see it any longer. The remote control can also be used to control more than one quadcopters at a time.
Is Syma X5C Worth the Money?
The pack comes equipped with Battery, USB Cable, Instruction Manual, Main Blades, Screwdriver, and the Remote Control; everything that you need to set the drone ready to fly. You don't need to register Syma X5C in FAA, so if you are above 14 years you can order one for yourself. X5C is quite durable with the warranty of 30 days, which is indeed a bargain for the price bracket it falls in.
Syma X5C should be your first drone, if you are:
new to the world of aerial-photography,
trying to experiment or
looking for some fun.
Affordable and loaded with top-notch features, Syma X5C is the drone for you if you are looking for something to elevate your imagination to an all new level!
Click here to know the price you can buy it for now!