One of the world's leading manufacturers of drones, Syma has come with yet another variant of its already successful X5 range of toy drones, Syma X5SW-V3 Drone with HD Wi-Fi Camera. Accompanied with an additional FPV (First Person View) Technology,
this drone costa a little more than its counterparts however, sure does have a lot of benefits for the users.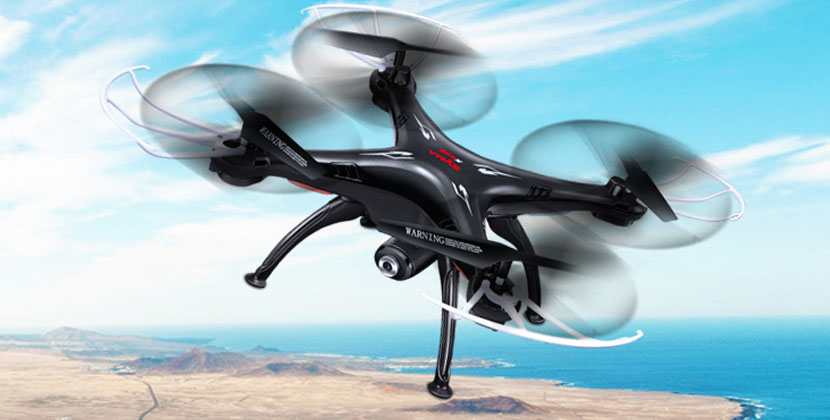 Primary Specifications
| | |
| --- | --- |
| Control Range | 50 Metres |
| Flight Duration | 6-8 Minutes |
| Recharge Duration | 45 Minutes |
| Warranty | 30 Days |
| Battery | 3.7V 500mAh LiPo |
| Frequency | 2.4 GHz |
| Camera | Yes, 0.3 MP |
| Video Resolution | 1280 x 720p, 30 Frames Per Second |
| Ready to Fly | Yes |
| Remote Control | Yes |
| Age | 14+ |
| Dedicated App | Yes |
| FPV | Yes |
| Flashlight | Yes |
| Headless Mode | No |
| Indoor/Outdoor | Both |
| FAA Registration | Not Required |
| VR Headset Compatibility: | No |
| 360 Degree Eversion | Yes |
Flying Experience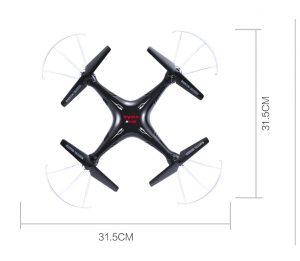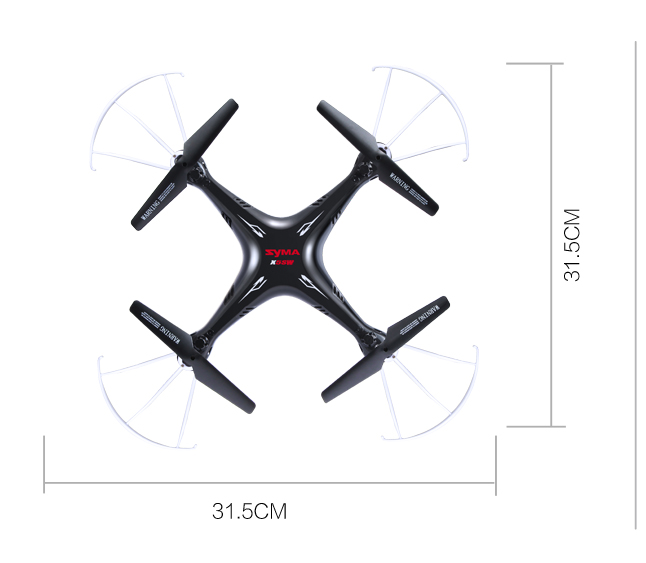 Syma X5SW-V3 Drone is one of the few drones you will find at this price range equipped with First-Person View Technology. This upgraded version is easy to assemble and fly and with the real-time view which enables the user to see what lies beyond the sight.
The landing, as well as take-off, is smooth accompanied by easy to use controls which work perfectly under all circumstances. Without any lags between the signal transmissions, you can be sure of no sudden crashes in this equipment.
Install the mobile application and give 30 seconds for the camera to connect itself and as soon as done, you can enjoy yourself a view from above. The drone has also proven its acrobatic capacities and can comfortably turn, flip, twist in all directions.
Camera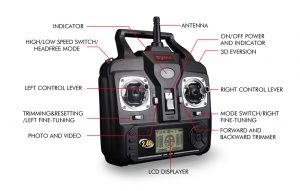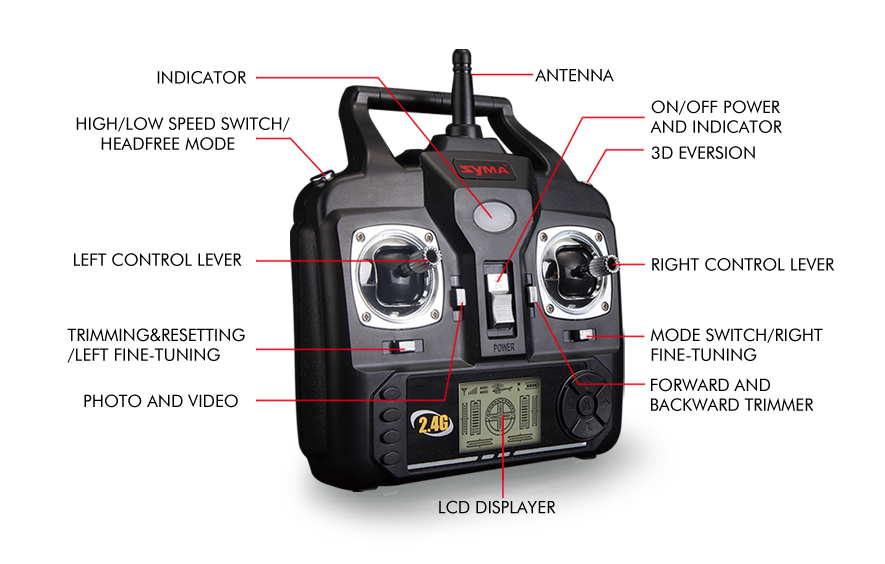 The camera of this device is a bit low with a resolution of 0.3MP however HD quality video is broadcasted on the user's mobile application. There is the First Person View available in this device which is a bit surprising for the quad copter in this price range. You won't get as high-quality feed as you would expect from an army drone, and there definitely would be some lags in the video, however the ambition and attempt to try something new is what we appreciate.
Build and Design
This quad copter is known to be made out of high-end plastic, and small collisions may result in dents however the drone would not break into pieces. As soon as you unbox this product, you will find the user manual which will allow you to assemble this product as well as give an idea as for how to operate. Then there is the USB for charging, accompanied by a clip to attach your phone on top of the remote controller. There are four extra propellers provided along with prop guards and remote control.
Remote Control
The control operates on a frequency of 2.4 GHz. and can easily cover a distance of 50 meters. The buttons are easy to reach, and has a mobile phone clip which you can attach to the top of this transmitter for easy real-time view. There is a small LCD at the bottom of the remote control which will help you judge the pressure and thrust and speed of drone.
Is Cheerwing Syma X5SW-V3 Drone Worth the Money?
This drone sure does have the new FPV features available at a shoestring price, and you wouldn't find this easily in drones of the comparable price range. There is a 30 days warranty for the product aside from the fact that it comes with a sturdy design which sure offers some durability.
This should be your first drone if you are looking for some real-time drone flying experience!
Click here to get one for yourself now!