Similar to DJI Phantom series in its appearance, the Syma X8W-V3 is a modified version rather the successor to the previous X8C. This drone has come as a boon for people who were looking for FPV variant of the previous version and can now enjoy features such as aerial photography etc. To see what advances have been made and what all can you expect from the new X8C read under.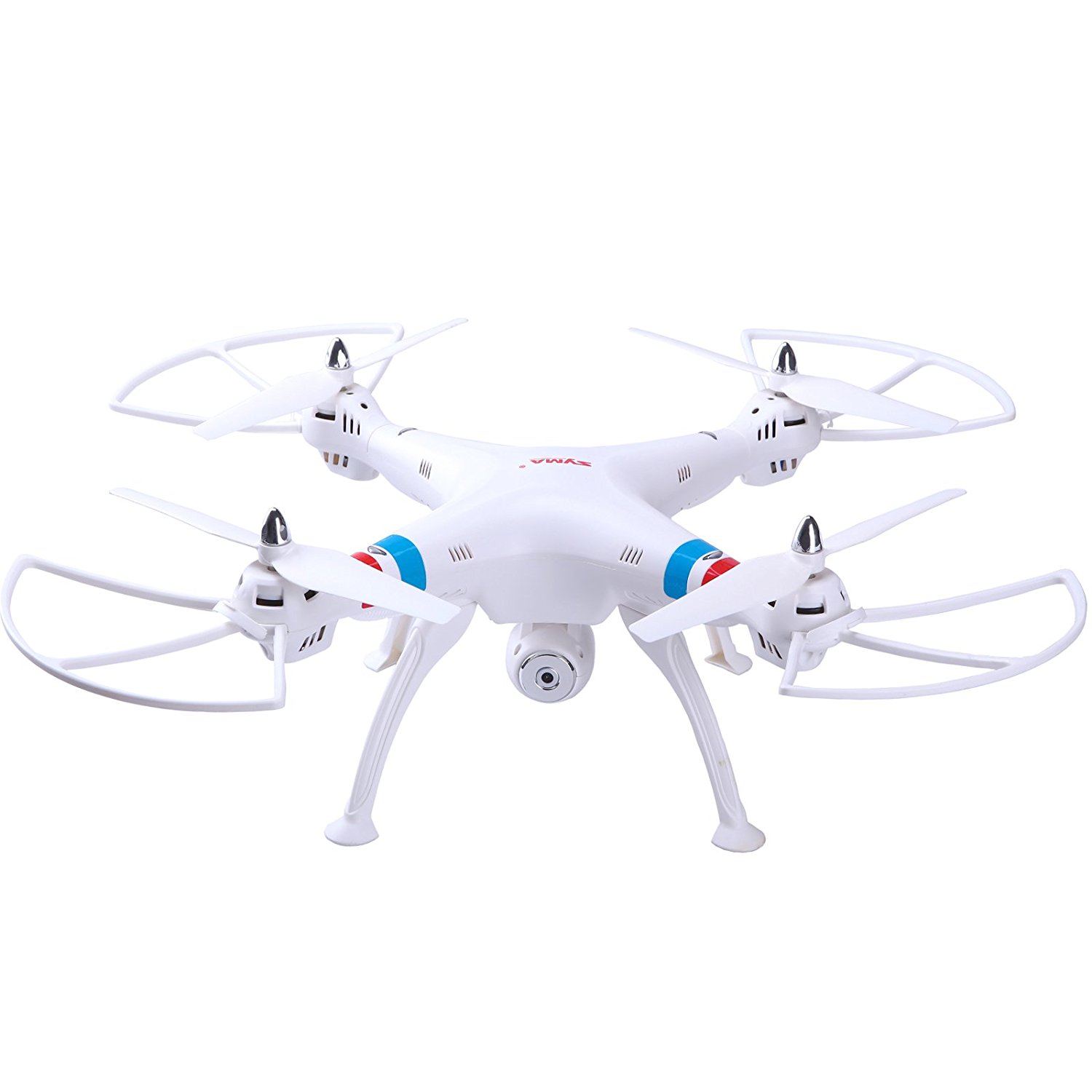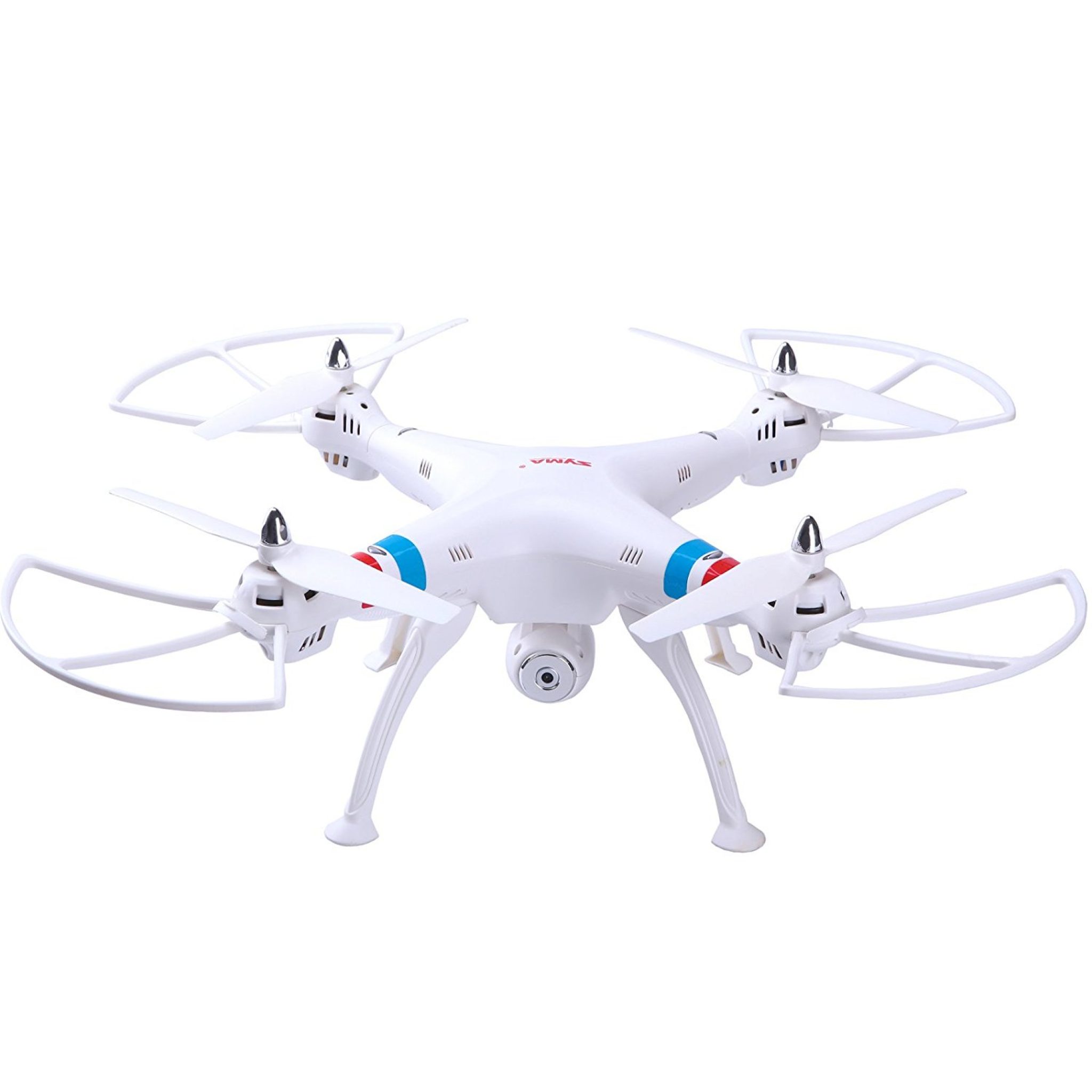 Primary Specifications
| | |
| --- | --- |
| Control Range | 100 metres |
| Flight Duration | 9-12 Minutes |
| Recharge Duration | 200 Minutes |
| Battery | 7.5V, 25 LiPo |
| Frequency | 2.4 GHz |
| Camera | Yes, .3 MP |
| Video Resolution | 720P, HD |
| Ready to Fly | Yes |
| Remote Control | Yes |
| Age | 14+ |
| Dedicated App | Yes |
| FPV | Yes |
| Flashlight | No |
| Headless Mode | Yes |
| Indoor/Outdoor | Both |
| FAA Registration | Not Required |
| VR Headset Compatibility | No |
| 360 Degree Eversion | Yes |
Flying Experience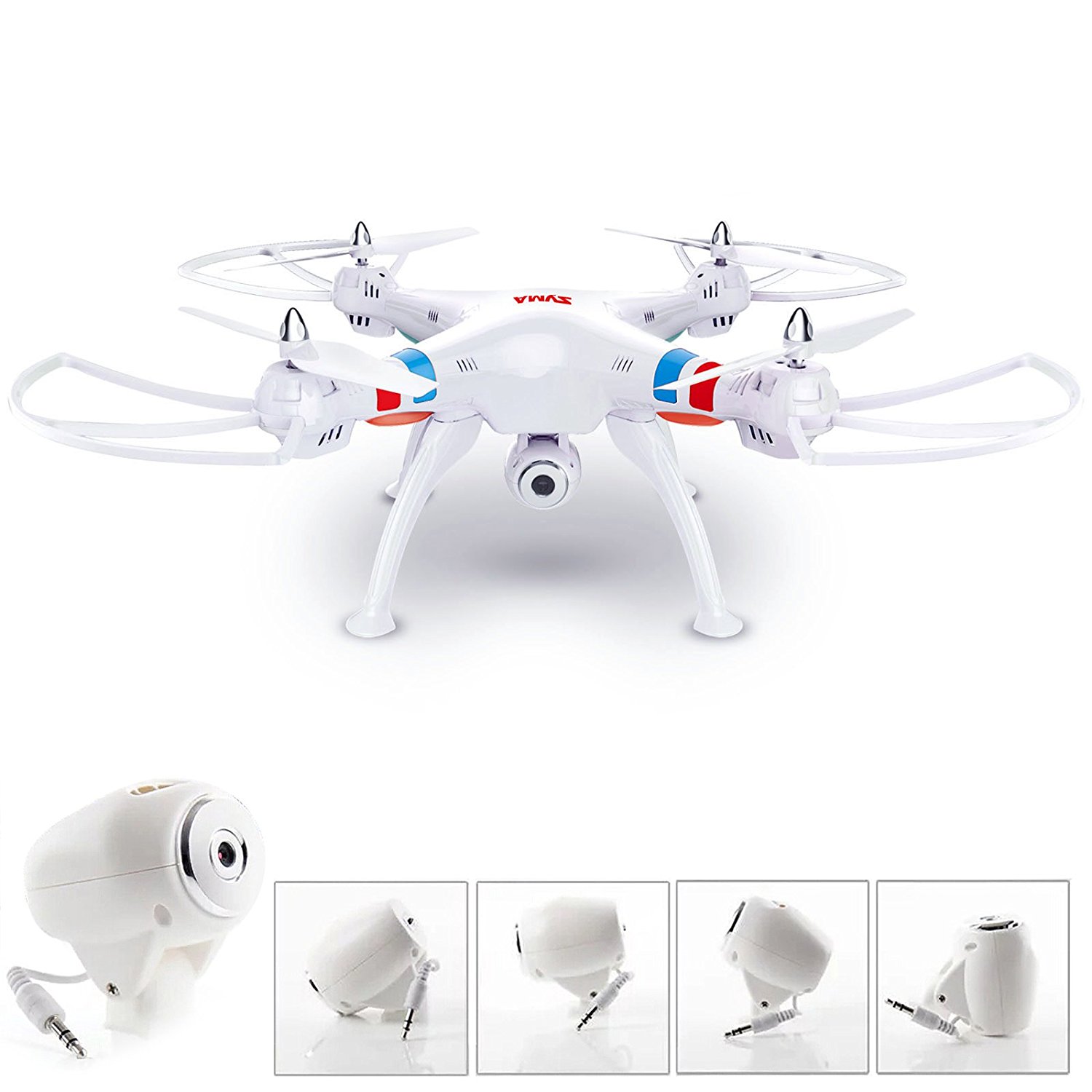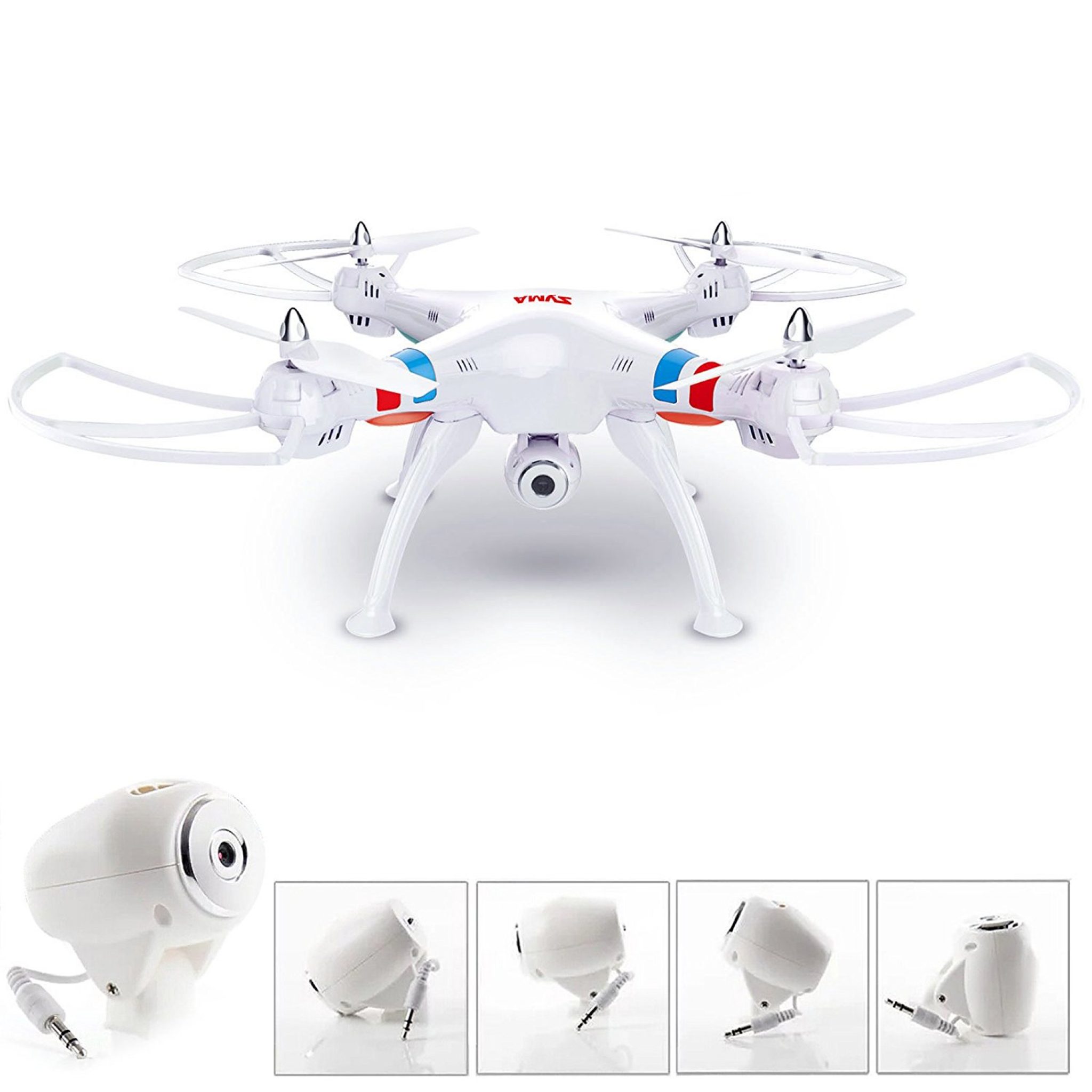 Thanks to the massive 2000 mAh battery, this device does offer its users some really decent flight time. A person can fly this drone for approximately 7-10 minutes in normal weather conditions before requiring a second charge. The take-off is smooth, and there is practically no loss of signal while flying this drone. Yes, there are a few lags experienced as far as FPV transmission is concerned however, for a drone at this price point, not much can be expected.
Camera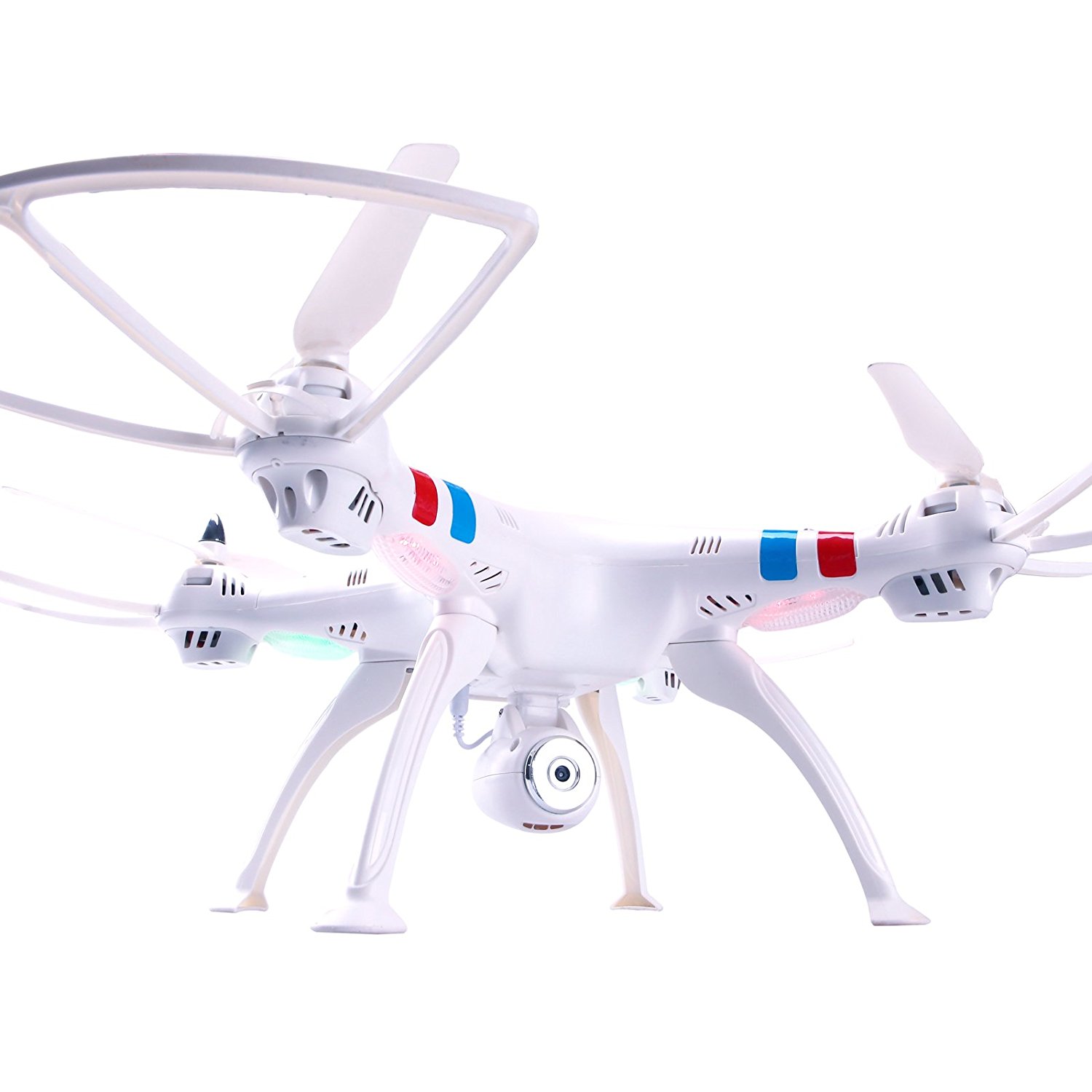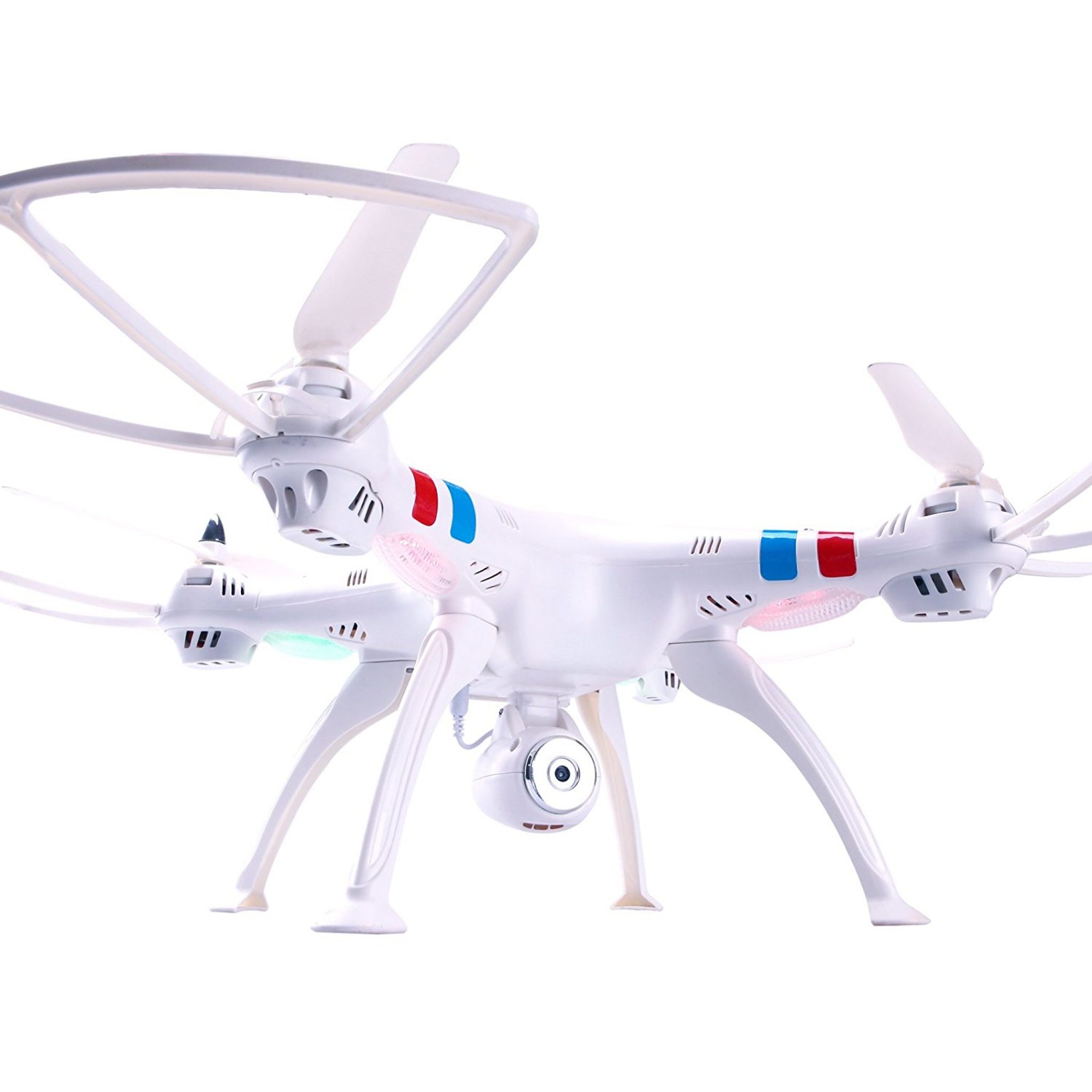 The camera used in building this drone is the same which was used in the X8C variant, with the exception of the antenna in this so as to transmit signals. You can start with the FPV mode by simply turning on the drone, and it automatically turns on its hotspot which can be used for live feed on the device or application. The camera with a resolution of 0.3MP produces some pretty decent images however you cannot utilize the FPV mode for flying the drone as there are latency issues. However, this latency shouldn't be considered as a drawback provided almost every drone utilizing Wi-Fi would have the limitation of signal strength.
There is no inbuilt storage in the camera, and hence you wouldn't be able to record videos or store captured images, thereby will need to do so with your smartphone.
Build and Design
One would surely be impressed with the build and design of this quad copter as its looks pretty cool with its four propellers and body made out of thin plastic. Weighing about 500 grams, this toy grade drone can withstand normal collision and low crashes which prove its sturdy design. It does have sufficient power to rise up to a height of 100 meters while at the same time carrying Go-Pro on its top. Along with coreless motor as well as headless mode available it sure does have features which the competitors in this price range will fail to meet.
Remote Control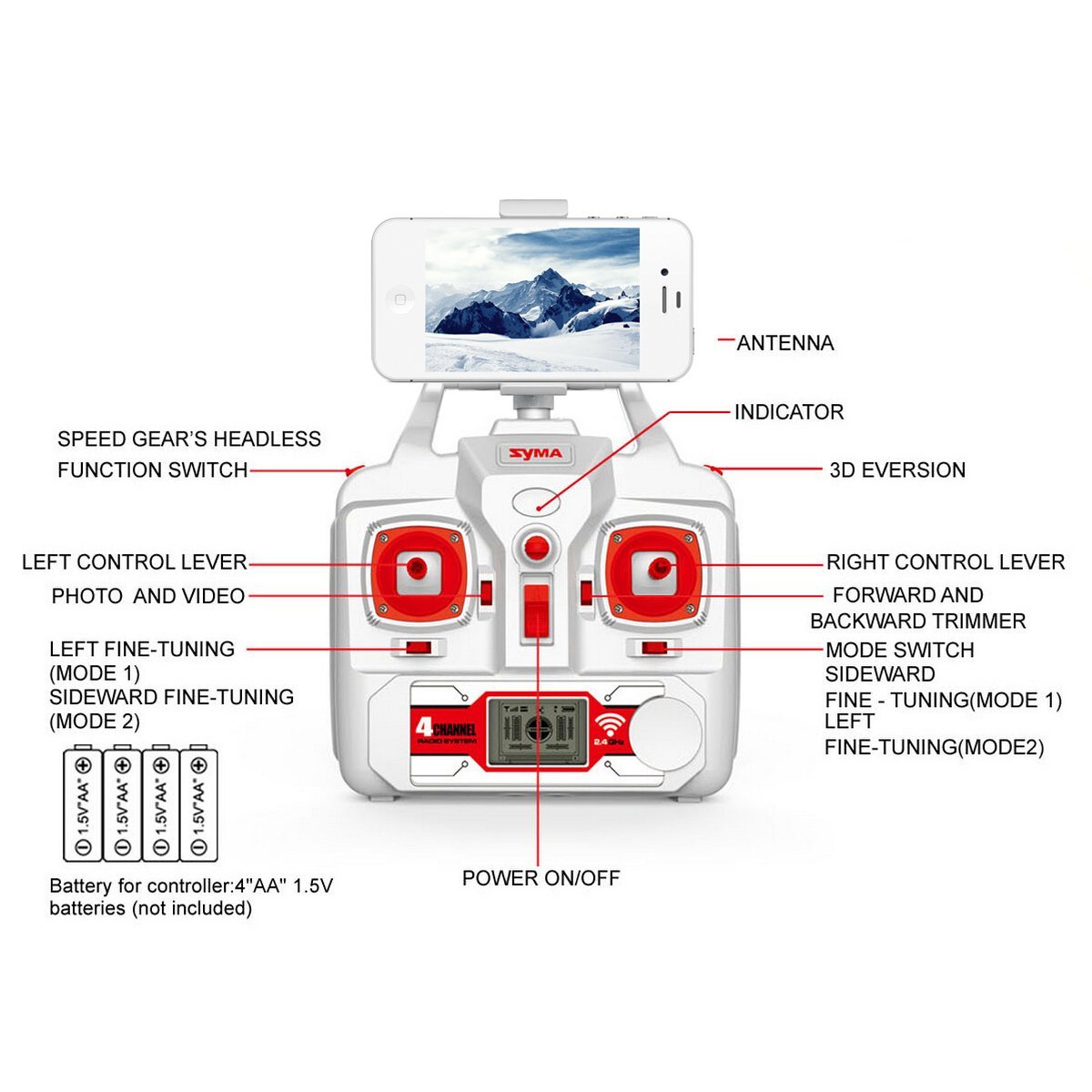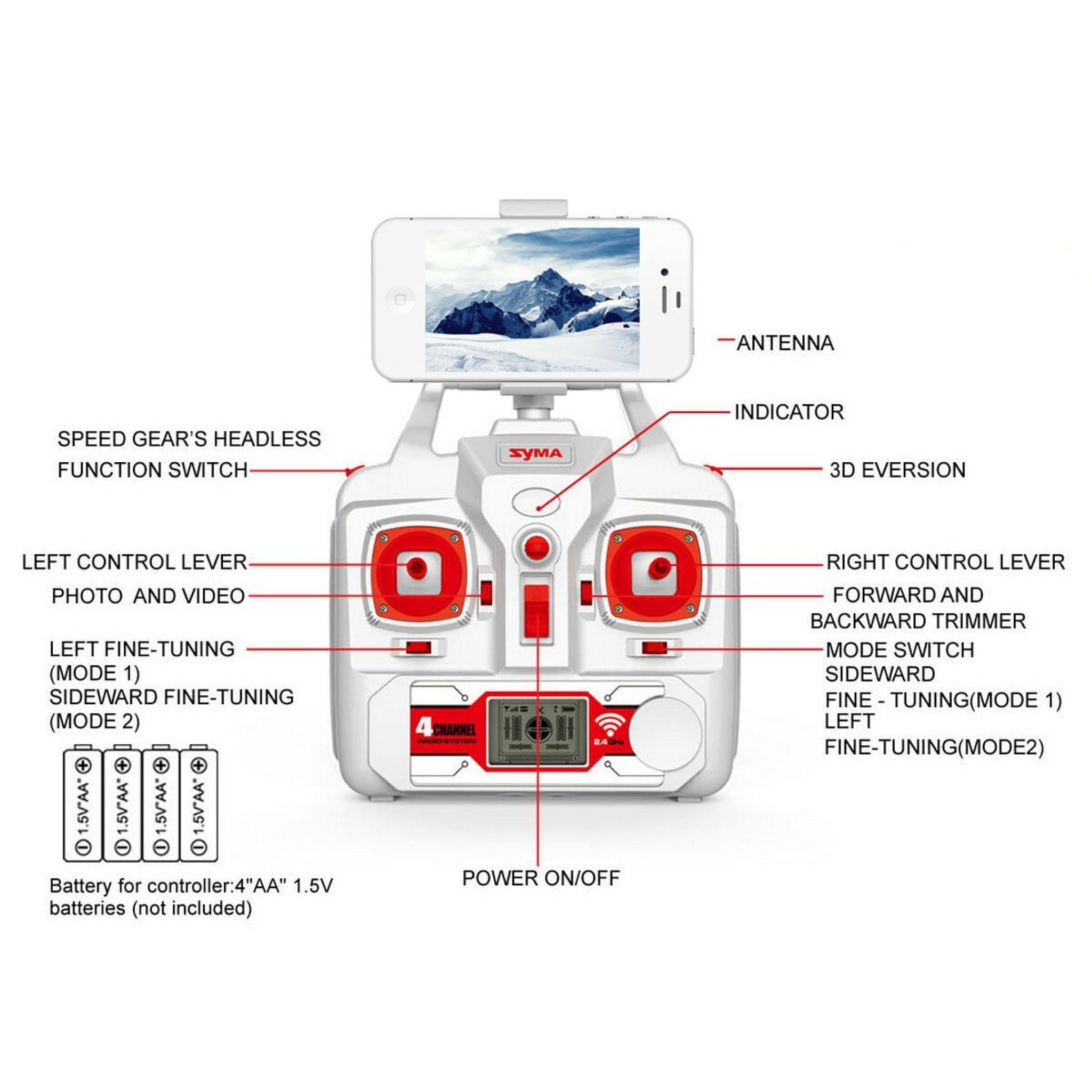 Looking more like a toy the Syma X8W remote has two joysticks as well as an LCD screen at the bottom. With a 4-channel antenna as well as 2.4 GHz of frequency the remote can control the drone at a distance of 70 meters. Operating on 6 AA batteries the remote has button placed and comfortable distance for fingers to reach and offers a firm grip to the user. It also does come with a mobile phone clip on top which you can utilize during FPV viewing and hence capture some images while your drone flies over landscapes.
Is Syma X8W Worth the Money?
Available in the market as one of the under $100 drone, Syma X8W sure will serve as a good drone for a beginner who just requires a toy drone to enjoy with. The drone has the FPV mode which gives a feel of a high-end quad copter and thereby offering some amazing views. It comes with a headless mode and thereby reducing the learning curve for beginners as now they can fly comfortably without the worry of direction.
There is the manual's guide available with the drone and we would advise you not to fly this drone using FPV as there are latency issues and hence you might end up crashing the same.
Here, you can find out the price for which you can buy it now!