The UDI U818A HD+ has taken the world by storm, with its high-tech features coming at down to earth prices. The drone isn't just durable, it's built for power, withstanding harsh conditions, yet maintains composure and style! Don't let the flimsy device fool you; engineered for speed which can be variated, the quadcopter enables you to take high definition pictures, and record live video streams, at 720p! It also comes with a removable TF card, so that you can store as much as multimedia data you want!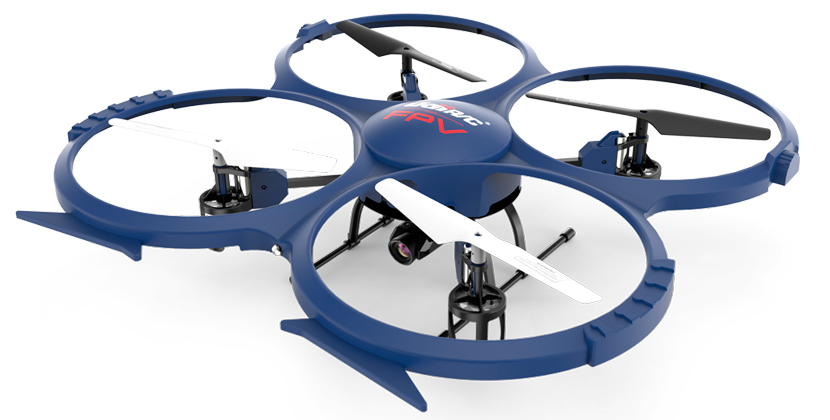 Primary Specifications
| | |
| --- | --- |
| Control Range | 50 to 100 Metres |
| Flight Duration | 6 to 8 Minutes |
| Recharge Duration | Around 80 to 90 Minutes |
| Warranty | 30 Days return |
| Battery | 3.7V 750mAh LiPO battery |
| Frequency | 2.4 GHz |
| Camera | Yes, 2 Megapixel with 4GB storage card |
| Video Resolution | 1280 x 720p, 30 Frames Per Second |
| Ready to Fly | Yes |
| Remote Control | Yes |
| Age | 14+ |
| Dedicated App | No |
| FPV | No |
| Flashlight | Navigation light, LED |
| Headless Mode | Yes |
| Indoor/Outdoor | Both |
| FAA Registration | Not Required |
| VR Headset Compatibility | No |
| 360 Degree Eversion | Yes |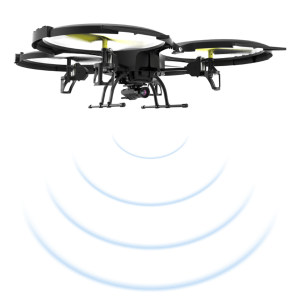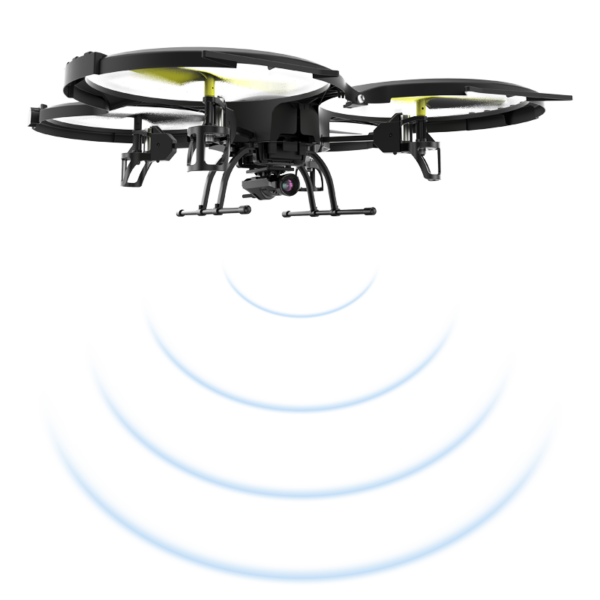 Flying Experience
The U818A is built for speed, coming with two speed modes. The quad is very stable, and is a great drone for learners and kids. It can withstand the velocity of wind at high altitudes, and its protective ring accounts for this. Although it looks thin, it's got good streamlining, with ease of control. The drone supports the headless mode, which is perfect for beginners. The drone orients in the direction of the remote transmitter, making it easy to direct the flight. It also has 360 rotor capabilities, on all 4 sides. It has default enabled indoor hovering as well! The ring also provides extensive support for a still video or photo.
Camera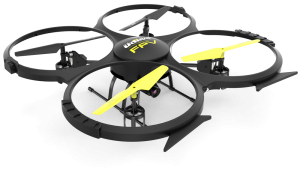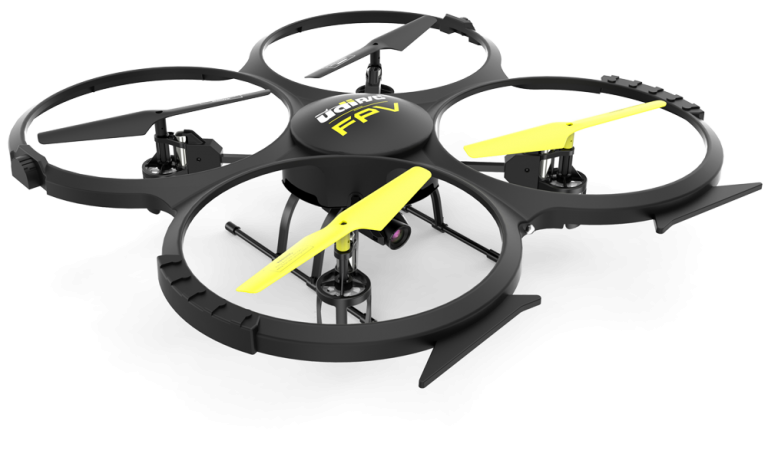 With a 1280 x 720p camera, UDI U818A HD+ gives clear, crisp and clean 720p High Def pictures and video. It supports AVI and JPEG format best, and the comes with a 4GB TF card which can store up to 4 movies worth of multimedia! The photos have clear color and auto white balance. It supports a single shoot photography mode, capturing 30 frames per second in video. Although there is no first-person view, its inbuilt auto focus feature makes way for frame worthy shots!
Build and Design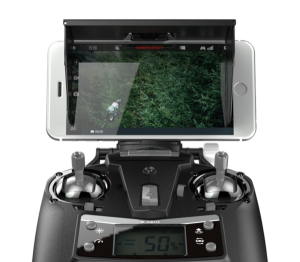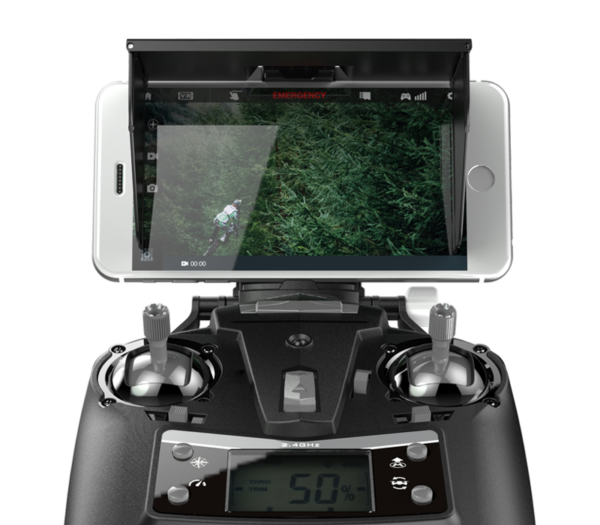 Incorporated with a 500MaH battery, of lithium grade, the drone gives enough power to keep it high in the air for 6 to 8 minutes in one go. The batteries are light weight of course, and are well supported by the strong blades upliftment during flight. Its 360-degree rotations, and headless movement are top notch! The whole drone weights about 132 grams, enabling it to fly to the skies! The drone has multi axis gyro, built to the precision as they do in planes, it being a 6-axis one with posture control for balance. It comes with small LED navigation light for when the headless mode is not used. There are no flashlights as such. While most of the drones have battery indicators at the drone bottom, UDI made a smarter move here, by having the battery indicator at the transmitter. When the drone is high up in the air, this helps for ease in knowing when the battery is dying, so that it doesn't crash suddenly.
Remote Control
The controller is super ergonomic, can fit in the hand of children as well. It is a 2.4GHz controller, with an LCD screen and battery indication. It can transmit at a distance of about 80 meters at max. It runs on built in AA, alkaline batteries, which you can find at any store once the given ones run out. You can specify the speed mode with just a press of a button.
Value for Money
Coming with Headless Drive, 360-degree 4-way rotation and 6 axis gyros, the physical drone itself is the certainly the best one for beginners no matter what age! The camera is of the best quality, shooting 720p photos and videos, which is well balanced by the quad copter! Both the copter and camera go hand in hand, along with the skill of the driver, to produce enhanced, clear shots- which is great even for learning! The USB charger supports various charging methods including power banks and car chargers. The set up comes with the following
A U818A HD Quadcop
4GHz Remote Controller
Two 3.7 Volt, 500mAh Drone Batteries
A USB Fast Charger
SD Card Reader (Supports TF format)
Rotating Blades (4 pieces)
A User Guide
Bottom line, the UDI U818A HD+ Aerial Drone, is most suited for children and adults who want to learn to take the best quality pictures!
Click here to know the price for which you can buy it now!