Eachine has done a really great job in introducing the H8 mini quadcopter to drone enthusiasts. It is really compact in design and has a light build. You can fly it within the four walls of your room with very good handling. For a price range this affordable, it provides features at par with the high-end drones.
Primary Specifications
| | |
| --- | --- |
| Control Range | 30 Meters |
| Flight Duration | 5-7 Minutes |
| Recharge Duration | 45 Minutes |
| Warranty | 30 Days |
| Battery | 3.7 V 150 mAH |
| Frequency | 2.4 GHz |
| Camera | No |
| Video Resolution | Not applicable |
| Ready to Fly | Yes |
| Remote Control | Yes |
| Age | 12+ years |
| Dedicated App | No |
| FPV | No |
| Flashlight | LED indicators on each arm |
| Headless Mode | Yes |
| Indoor/Outdoor | Both but preferably indoors |
| FAA Registration | Required |
| VR Headset Compatibility | No |
| 360 Degree Eversion | Yes |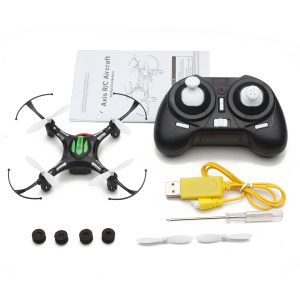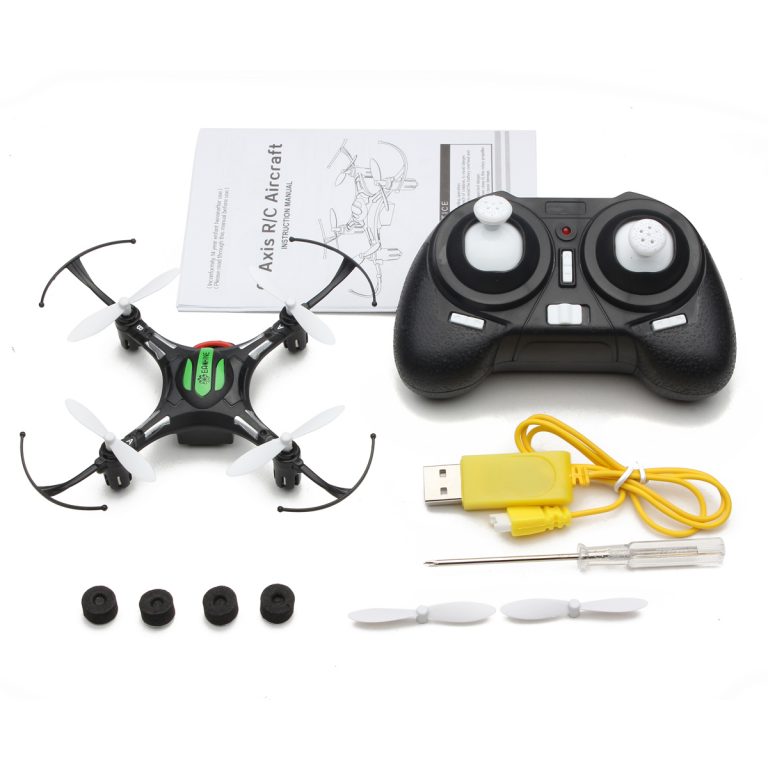 Flying experience
It has been designed to give you the best thrills without burning a hole in your pocket. It has been constructed in a lean way ensuring that it does not weigh a lot! It is really easy to fly and takes very less time to master. And if you plan on crashing the drone while learning it, you don't have to worry about its propellers, as blade guards ensure that they stay protected.
The headless mode lets you maneuver the drone without worrying about the direction, and you can command it to perform 360-degree flips too.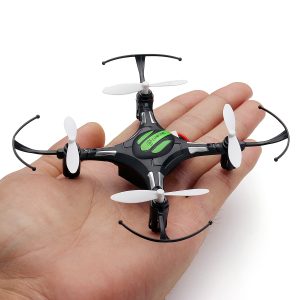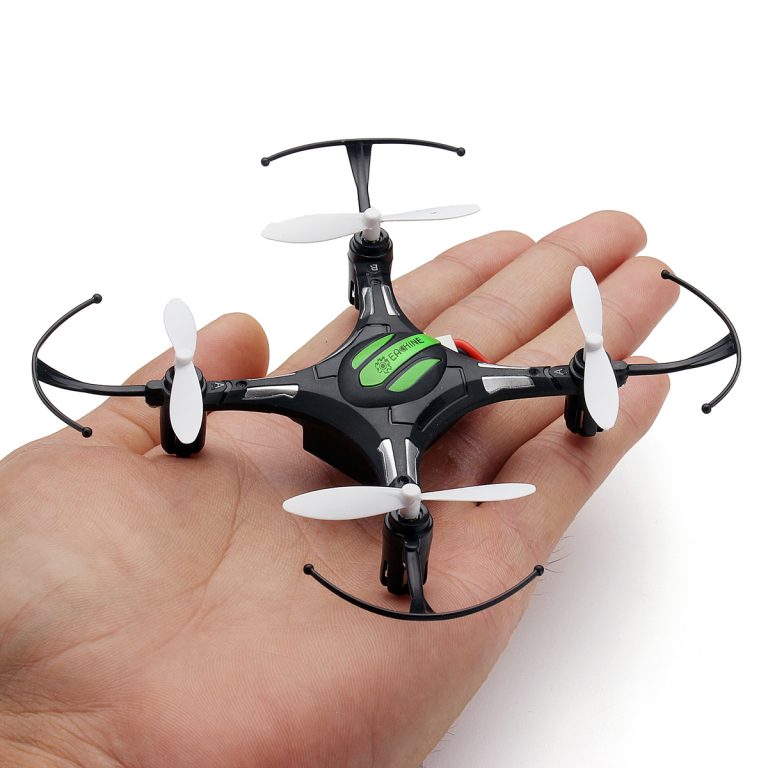 It is best to start slow by doing simple low height flights. Once you get the knack of it, there will be no stopping you from performing more elaborate moves with your drone!
Build and design
When you lift it in your palm you will realize how compactly it has been built. It has been efficiently crafted out of lightweight materials for the airframe. It is highly durable making it really maneuverable and crash proof. And thanks to the spare parts you get you don't really have to worry about finding spares when they break down.
The product measures 13.5 cm in length and breadth. It has a total height of 2.8 cm. The drone weighs about 6.4 ounces. Another additional safety feature is its launching pads that come along with the drone.
Remote control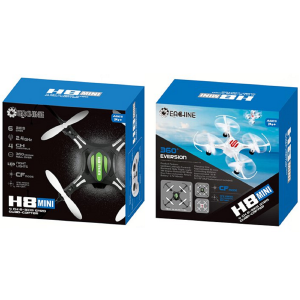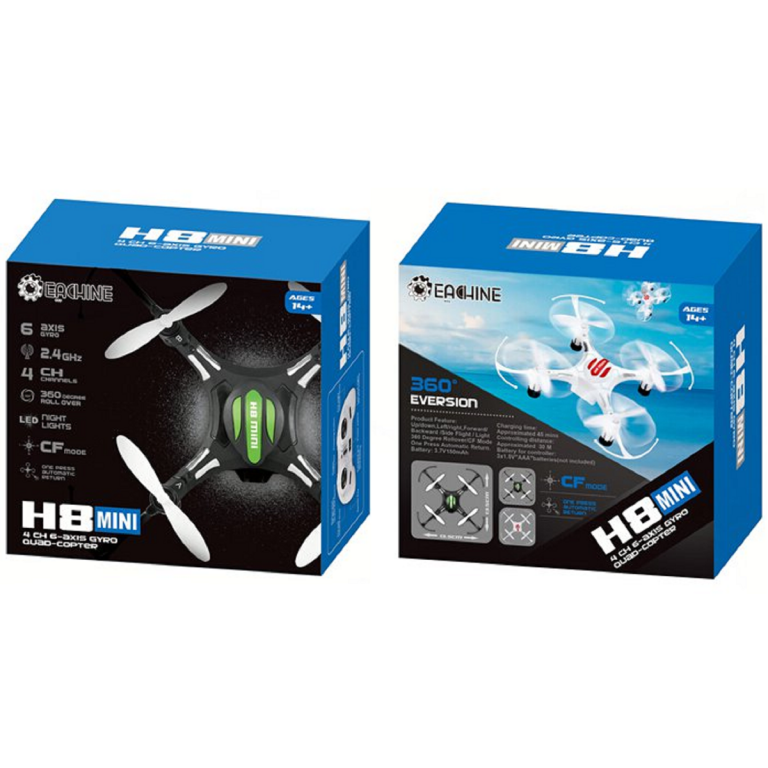 With a frequency of 2.4 GHz the controller has a good range of 30 meters. It is a 4-channel controller allowing the drone to do complicated maneuvers. A really helpful feature is its return to home feature. It allows the user to bring the drone back automatically to its initial position with just a single touch. This is a really useful trick for the beginners.
You will enjoy flying this really stable drone because of its superb flexible maneuverability.
Is EACHINE H8 Mini Quadcopter Drone worth the money?
It definitely is! You get all the amazing features in just a single drone and at such cheap prices. Its durability cannot be questioned, because of it extensively iterated design. With features like the headless mode and return-to-home option it is a great buy! In fact, it is a bargain at such a low cost. You would need to invest a lot more if you were looking for similar features in any other drone.
Click here to know the price for which you can buy it now!