One of the best drones for beginners, The QCopter Quadcopter Drone is a funky new flying gadget which would suffice your basic photography and scanning needs. Available in a funky look with great stabilizations controls, this gadget would become easily the next favorite thing of yours.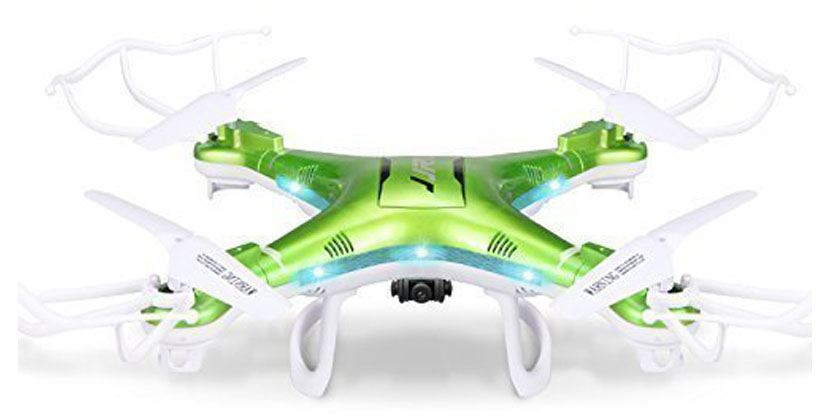 Primary Specifications
| | |
| --- | --- |
| Control Range | 4-5 Metres |
| Flight Duration | 30 Minutes, 15 Minutes for each battery |
| Recharge Duration | 120 Minutes |
| Warranty | None |
| Battery | 3.7V, 1100mAh |
| Frequency | 2.4 GHz |
| Camera | Yes, 2MP |
| Video Resolution | 720p, HD |
| Ready to Fly | Yes |
| Remote Control | Yes |
| Age | 14+ |
| Dedicated App | Yes |
| FPV | Yes |
| Flashlight | Yes |
| Headless Mode | No |
| Indoor/Outdoor | Both |
| FAA Registration | Not Required |
| VR Headset Compatibility | No |
| 360 Degree Eversion | Yes |
Flying Experience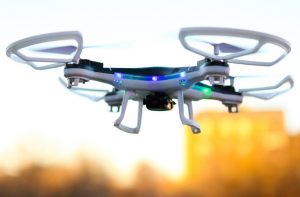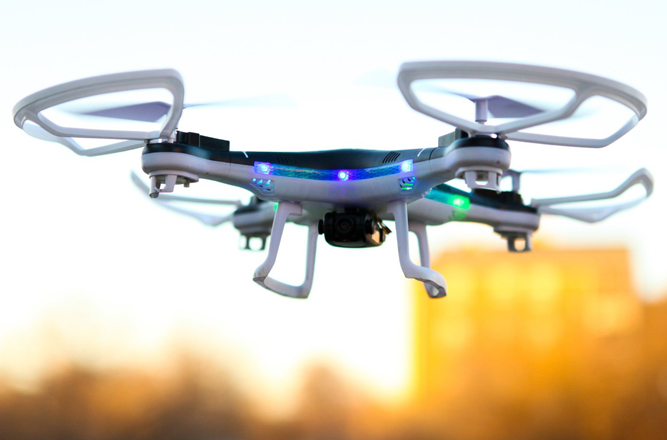 This drone has been designed keeping a beginner flyer in mind. The 6-Axis Gyro makes the drone stable and easily manoeuvrable. There is also the RTH mode included through which the drone would automatically come back to the position from where it took off. There are LED's on the front which does allow easy tracking of this gadget at night. It can attain a maximum speed of 20 m/s and can amaze you with its spin and quick movements.
Camera
Equipped with a camera of 2 MP you shouldn't expect too much of high-quality photography, however, if you are looking for a beginner level entry into aerial photography, then this drone surely will meet your expectations. The drone records video at 720p as well as captures images at a 1020p resolution. You can easily download the images captured by this drone and view it on a large screen without any loss of quality.
Build and Design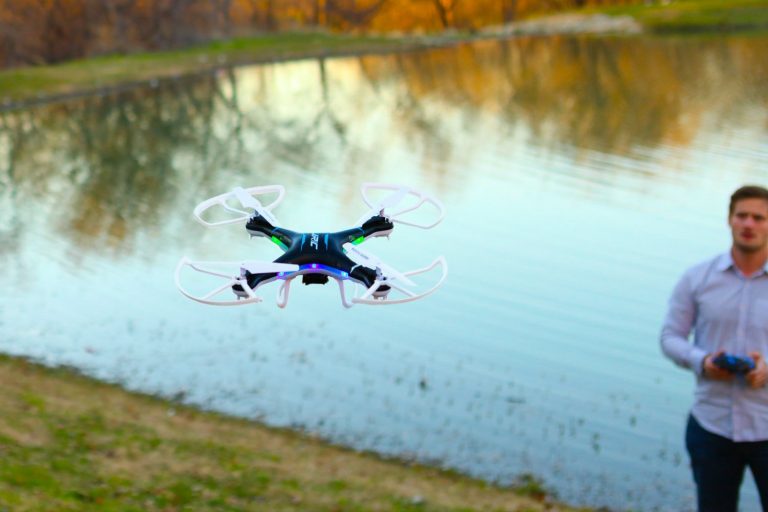 Although made out of plastic, this drone will surprise you with its agility as well as movements. It has been designed to withstand windy climate thanks to the speed compensation switch which is present on the controller for the user to have total control in adverse conditions. The design is simple, yet color does to an extent add some extra funk character. It has four propeller blades made out of the same plastic used in the main body.
There are four brushless motors included along with coreless technology which does not heat after simultaneous use. The company provides a 3.7 V of battery in the package, however the same guarantees only 15 minutes of flight and it is recommended to purchase a spare one for adding 15 minutes extra.
Remote Control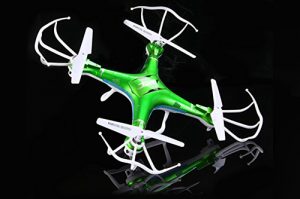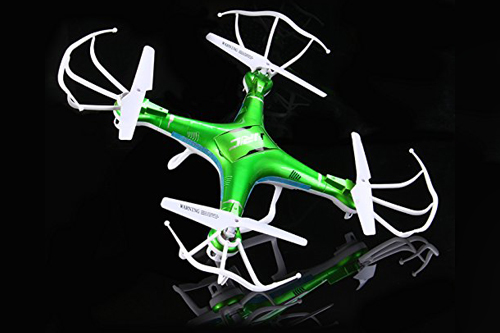 The remote control offered by the company is fairly basic, and hence you don't need to be an expert to handle and operate this. Simple black and white design with a 4-channel antenna and 2.4 GHz. of operating frequency allow user complete control of this device. There are two joysticks for controlling the speed, altitude, pitch along with flight trimming keys and power indicator. There, of course, is an additional RTH button available which allows the flight to return to the home without any issues.
Is The Outstanding QCopter Quadcopter Drone Worth the Money?
For a drone this cheap, it sure does have pretty amazing capabilities. One can easily utilize this drone for getting exposure into aerial photography, apart from the fact that it can be utilized for an inspection of the property and general scanning.
There are many amazing features inculcated in this gadget some of which include a stable movement in high winds, great movement speed, 360 Degree eversion as well as the RTH (return to home) feature which sure makes it one of a kind device.
Click here to know the price for which you can buy it now!