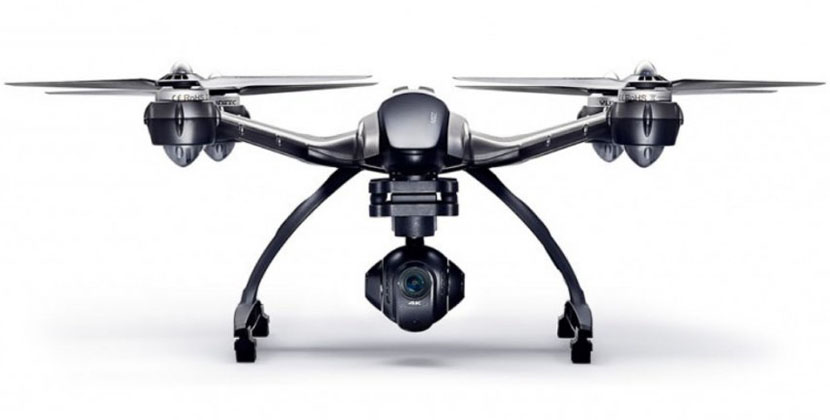 Wouldn't it be better if the drone you buy for recreation also lets you enjoy the superior camera quality and lets you record all the cherished moments of your life from an all new angle? Here are our picks for top 5 camera drones you can find online for clicking and recording extraordinary footage you will cherish forever!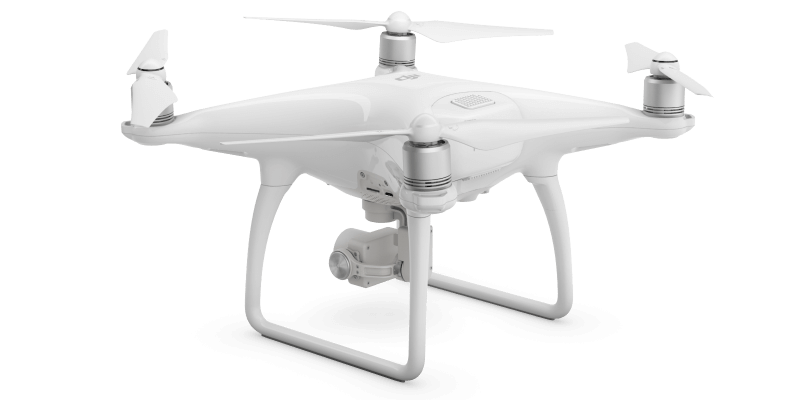 Flaunt your photography skills like a pro with DJI Phantom 4 which has a High Definition camera which will allow you to record videos in 4K resolution at 30 FPS, which is unbeatable. Plus, you can also record videos in slow motion at a frame rate of 120 FPS at a resolution of 1080p, which matches all professional standards. The inbuilt gimbal gives you the control of the movement and direction of the camera for smooth shots.
The amazing camera is not all it offers, as it is equipped with front obstacle sensors, TapFly Mode, Active Track Mode, and Multiple Flight Mode as well. DJI Phantom 4 is indeed the best drone for aspiring photographers who want to experiment with their skills.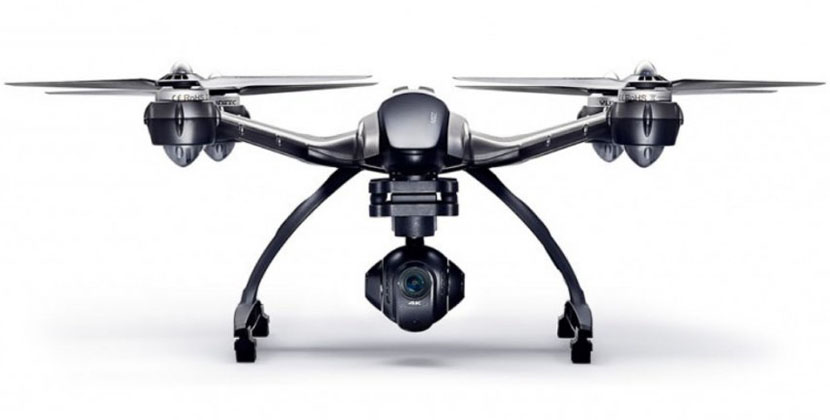 YUNEEC has earned a name for bringing forward the best technology, always, and YUNEEC Q500 4K Typhoon Quadcopter lives up to its reputation just right. The camera it offers is perfect for High Definition 12 MP pictures and stunning 4K Video recording to capture every detail. And if you want to capture your world in Slow Motion, then it will provide you the frame rate of 120 FPS. The CGO3 Gimbal assures excellent manoeuvrability and stability of shots.
With a whopping 25-minute flight time and distortion free lens, there will be no limit to your imagination.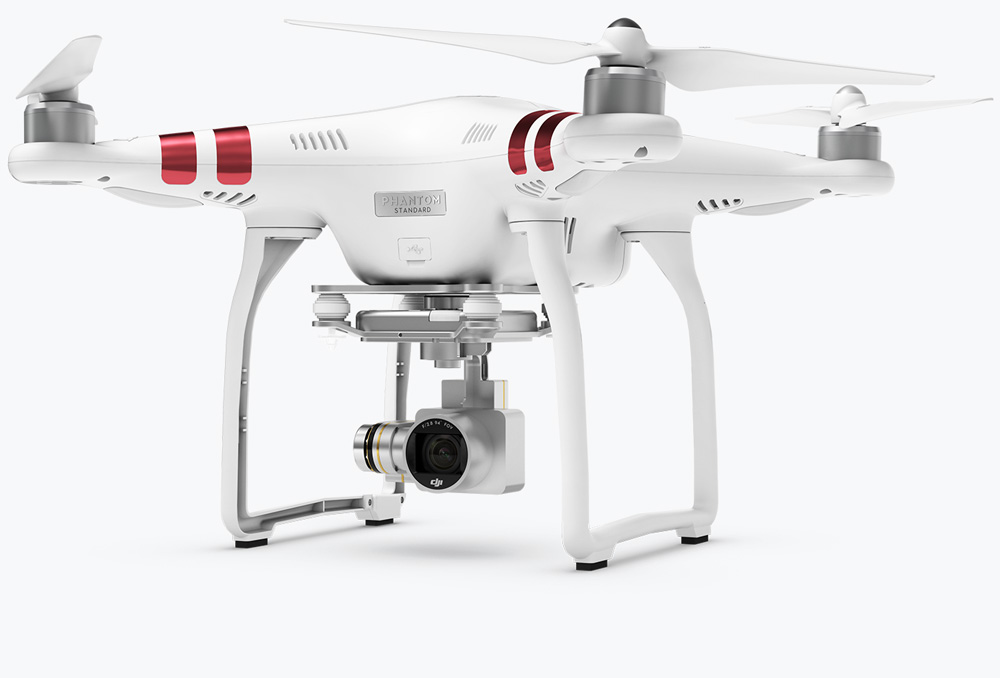 DJI came into operations in 2006 and since then it has been delivering best quality drones which mark professionalism and quality in design. DJI Phantom 3 Standard is one such drone by DJI which despite of being a non-professional drone, is a favourite amongst hobbyists and photographers.
With P3 STANDARD, you can click pictures with High Definition camera which offers 12 MP resolution and capture 2.7 K videos, of which you can receive Real-Time-Transmission on your smartphone or VR headset.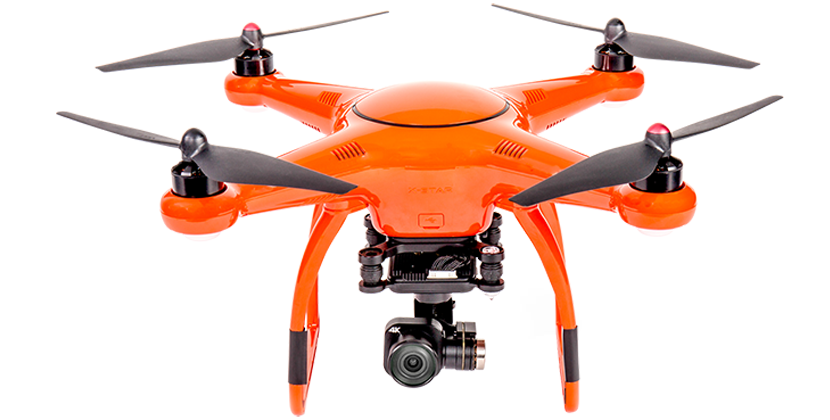 X-Star Premium Drone is the ultimate photography drone for everyone, whether kids, beginners, professional or enthusiasts. It sports a 12 MP Camera and lets you record 4K Ultra HD Videos which capture details with unparalleled realism. You can control the drone with the 2.4 GHz Radio controller from 1.2 miles away, giving wings to your creativity and imagination.
The startling 25-minute flight time would be no restriction when to comes to taking the drone out for a long flight. Plus, the drone is safe with features such as auto hover and low battery indicator, to tell you when to get the drone back on earth!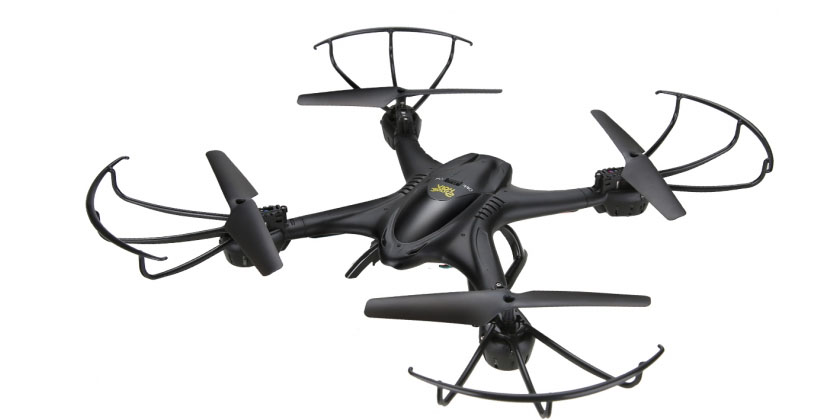 Holy Stone X 400C Quadcopter is by far the best beginners' photography drone with features as accomplished as drone available in higher price brackets and professional niche. Its 6 MP HD camera has Auto Focus enabled, which lets you click sharp photographs without any hint of the vibrating drone. And videos you capture from the camera not only go to the storage, but you can get the First Person view of how world looks like from the top angle via app available for Android and iOS.
The headless mode, 360-degree eversion, one key return and 8.5 minutes of flight time make it a fully-loaded drone for beginners and hobbyists alike.